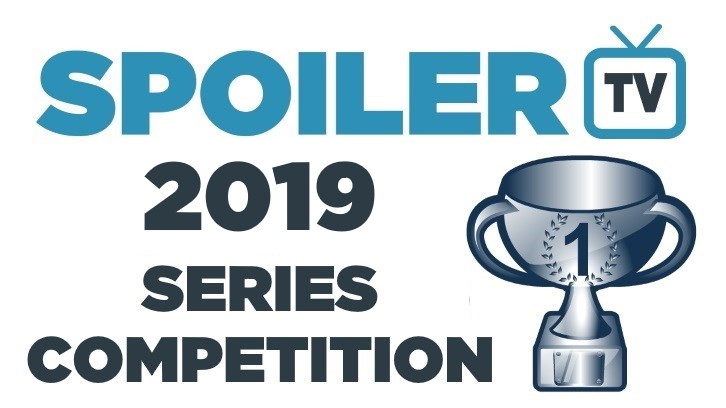 Update 12th August — Nominations are now closed. Check back on Friday 16th August for the start of the competition!

---
Over the past nine years, SpoilerTV has strived to discover the fans' favourite television series. 2010 saw
Supernatural
take home the trophy. In 2011, the Winchester brothers retained their crown.
Castle
emerged as winner in 2012, before
Supernatural
regained the trophy in 2013 for its third triumph.
Outlander
came out of nowhere to become the competition's third victor in 2014. In 2015,
Person of Interest
dominated SpoilerTV's competitions and won the Favourite Series title and then took out a monopoly on the competition, twice retaining its trophy. Last year, it was toppled with Lucifer making hay following its cancellation and subsequent revival to become the champion.
Now, in 2019, we go once again. It's the tenth year of the competition. Who will take glory? Is Lucifer strong enough to retain its title, or will another's spirit prove too strong? Could we see a return to form for one of the former winners? Or will a new powerhouse emerge?
Only time will tell.
But we need your help.
Out of the thousands of TV series there are, old and new, great or poor, we need just 64.
You can vote for your favourite two current TV series, and your favourite two finished TV series. The top 32 current TV series and the top 32 finished TV series will make the final 64.
You have until
August 12th
to enter your submissions in the form below.
We have parameters on what constitutes a current or a finished show. A current TV series is any show that has aired/will air new episodes after
30th June 2019
. A finished TV series is any show that had aired its final episode on or before 30th June 2019. Therefore, a show like
Breaking Bad
would now be a finished TV series, whilst
Supernatural
would be classed as current. If you have any queries as to whether a show would be classed as current or finished, email me at
bradley@spoilertv.com
.
Notable shows (any others brought to my attention will be added to the top of the post and the bottom of the list):
-
The X-Files
is a
finished
series.
-
Sherlock
is a
finished
series.
-
Psych
is a
finished
series.
-
Twin Peaks
is a
finished
series.
NOTE: Only 1 submission per person. If you try to submit multiple times, ALL of your submissions will be removed.

Do not try to submit shows in the wrong category. If you try this, that part of your submission will not count. If you are unsure which category a show should go in, please ask.

Do not submit the same show twice (or more) in a nomination. If you do, that selection will not count.
Don't forget to cast your votes, spread the word of the competition, and most of all, tell us who you voted for in the comments below.
This year is going to be bigger than ever. I cannot wait.