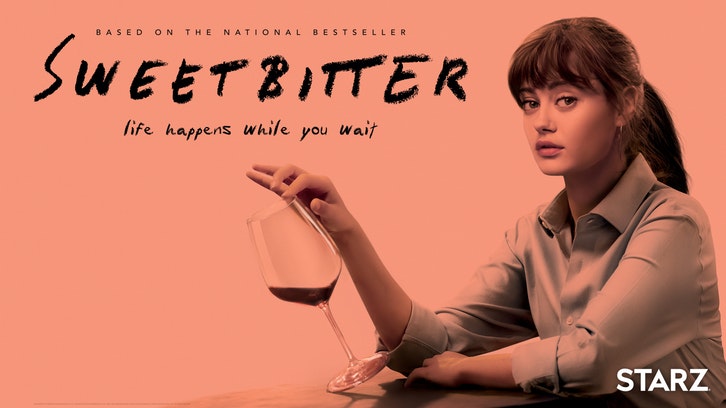 "The first restaurant in New York City to serve white truffle". It was an episode centred on truffles and champagne as a metaphor for something bigger. On the one hand, something that it's hard to get; on the other, something that is good but isn't necessarily good for you.


Tess is still struggling between Jake and Will. Will is not focusing on his career as manager, something that is setting him apart from the others, who don't think he's still on their side. Poor Will... he always has to prove himself to this group of people. Tess seems to be attracted to both guys: Jake is the bad boy that every girl dreams of; Will is the good boy, the one you know will be faithful to you throughout eternity. I personally feel like Jake isn't good for her. I am rooting for Will. Being a good person is so overrated righ now; kindness should be cool again.
Simone's ex-husband Etienne shows up. Not for her, but for a business opportunity with his champagne and the restaurant. Simone is immediately shaken by the fact that her husband is in New York and hasn't called her. That should have been a pretty clear warning: he doesn't want to see her. He's there for work, he wasn't thinking about seeing her or contacting her in any way. She feels bad about it, she was almost expecting some cortesy from him. That why she decides to visit him in his hotel room, clearly hoping that something might happen. He rejects her, stopping himself before doing anything else.
Jake confronts Simone about Etienne, telling her that when she was with him, she was miserable. I don't know if she was being honest, but when she said that Etienne was her "
only chance to a real life
", I felt that on a personal level. I believed her, because sometimes there are people in this world who make you feel better about yourself.
She calls her husband to the restaurant, because she wants to talk to him about a working proposition. Simone suggests that they work by selling the champagne at the restaurant. He turns her proposition down, telling her that he had no intention of calling her while he was in New York. Ouch, that must have hurt a bit. I felt bad for Simone... she saw a way out, I guess, with someone she knew and that person turned her down for good.
Now onto the two-episode season finale!
Favorite line:
Tess: "
What happened?
".
Simone: "
Just another night of service. Like the one last night and the one tomorrow
".
What did you guys think about this episode? Did you feel bad for Simone? Was her ex-husband right to treat her like that? Let me know in the comments below!