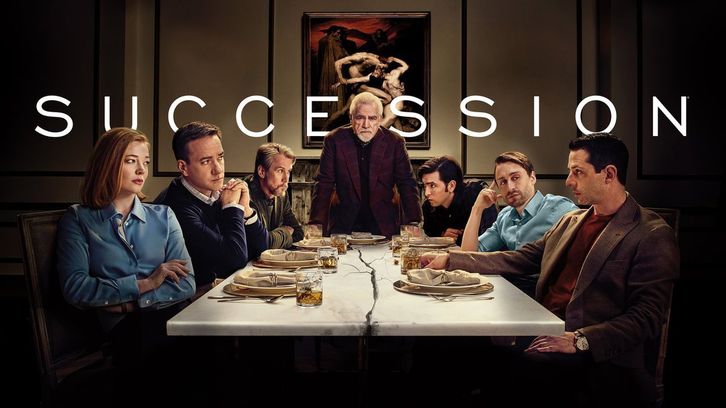 They are back! The Roys are back! I had no idea I would miss them so much and yet I did. Oh my God, that opening credit! Isn't it one of best on TV right now? "Succession" comes back with season 2, after the great run of season 1. Everything picks up roughly 48 hours after what happened at the end of season 1 and I loved how the first episode of this season paid tribute to the pilot, with the dinner scene and the conversations between Logan and his children about the company.


I am not going to review every little thing that happens during the episode, because everything is important and I'm afraid I would be caught in this intricate mind of mine and just list all the things that take place. Instead I'm going to point out my favorite moments.
First and foremost, Kendall. Gosh, I feel so bad for him. He's lived his entire life in order to please his father and make him proud. Now he is trying so hard to be the good guy, and does that by simply obeying everything he father says and doing everything his father asks him to do. I felt for him, he isn't the insecure yet powerful man we saw in the pilot; he is worrying about every step he has to take and that saddens me. I love him as a character, I'm sure he is going to turn his life around. Or at least, he will try. By the way, he is using again.
God, I love Shiv. What a character! What a woman! What a glow-up! The haircut is flawless and her attitude is even better than season 1. Now she knows exactly what she wants. She's always known, that's for sure, but now she is way more confident than before. And guess what? She is taking the company. That's right, my girl Shiv will be her father's successor. It was an incredible moment, I felt so proud of her, as if I knew her personally. That's what she deserves, she is the only one, in my opinion, who can actually be good for the company. Sarah Snook and Brian Cox were amazing: it wasn't just the boss passing the crown to the person who would take his kingdom; it was a father trusting his daughter with his lifelong work and telling her that she can do great things. He was proud. And she was radiant.
Roman still has the best lines of the show. Like, that guy is hilarious to a point that I have tears in my eyes. He is trying to get out of that missile launch debacle, but he is more interested in getting the control of his father's company. His arguments are quite compelling, but I feel like Logan does not trust Roman as much as the others. I feel like he trusts Connor more, and that means a lot.
Connor... yeah... Connor. It was nice seeing him there. Is he going to do anything? Like, at all? I know he is not just there to chit-chat, I believe he is there to bring something to the table. Do you think he brought all those pizzas? I'm kidding, of course. I'm just waiting for him to do something.
I am so glad that this show is back. I really can't wait to see what will happen next. And what did you guys think about Tom and Greg? Are you waiting to see scenes where they're together? I sure am.
Favorite line:
Roman: "Dead man walking. The f*cking cadaver awakens".
What did you guys think about the first episode of season 2? Do you think Kendall will be back in the game? Let me know in the comments below!