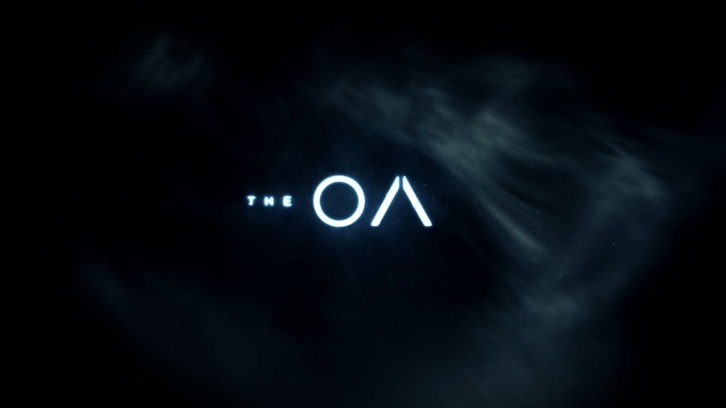 Netflix was once praised for bringing audiences original content often in the form of niche genre shows, but in the wake of streaming service's new competition coming later this year from Disney and Apple alike, Netflix began switching gears and green-lit a lot of expensive projects that the streaming service probably deems more accessible for a larger target audience, hoping that maybe something like The Witcher or The Chronicles of Narnia TV remake might be able to not only compete with the other streaming services' mainstream fanfare, but premium cable too!

What this has meant for most of Netflix's original content has been a blow to fans that subscribe to the streaming service only to watch a few beloved uniquely-crafted TV series, as one after another continues to be canceled with only a handful seasons in tow, and occasionally ending on cliffhangers with no resolution in sight.


This is been the case for the recently canceled and wonderfully genre-bending, The OA. Almost like nothing else out there, The OA explores the journey of self identity in one of the most unique ways possible, starting out as a harrowing psychological thriller laden with conspiracy, breaking into a mystical and strangely intriguing sci-fi odyssey that also happens to be rather character driven.



Since Netflix canceled the series, it's passionate fans have taken to twitter starting campaigns to save the series such as, #SavetheOA. Some thought that maybe because of the way the second season ended on a rather "meta" note, that perhaps this was all a Netflix publicity stunt where somehow fans would eventually get to see the
The OA's
third season "secretly" coming from another parallel universe via
in real world
fan interaction, but as time continues to pass and Netflix remains silent, it's becoming clearer the series was really canceled.
The latest campaigns, #TheOAisReal and #WatchtheOA is quickly becoming the
top trend
on twitter and it's trying to save the series in one of the best ways possible by showcasing fan-art inspired by the series, while also encouraging others to watch the series NOW!
As a great fan myself, I too encourage everyone who loves the series to find a way to participate, because Brit Marlings Zal Batmanglij's series is not only unique in it's unfolding and imaginative mythology, but it features an array of unusual characters whom aren't typical of what a psychological science fiction series like this would normally offer. Besides also starting Marling in the leading role of Prairie Johnson, the executive producers were also able to snag the well-known Jason Isaacs to play the ruthlessly obsessive scientist, Dr. Hap.
But it also has these lonely-heart diverse characters in the forms of dysfunction high school kids, who normally would never be friends along with one of their middle-aged school teachers they later nickname BBA. There's also Prairie's "sort-of" friends who initially need saving, as they have been taken hostage for Near Death Experience research. (
Yes, I wrote that rather casually
).
With so much introduced in season two, along with that massive cliffhanger, and knowing the OA had a five year plan, fans deserve some closure with the story having an opportunity to try and wrap itself up!
Here's some ways you can help:
1. Use the following
hashtags
on Twitter
#SavetheOA, #TheOAisReal, #WatchtheOA. You can also include tags like @The_OA, @Netflix, or @BritMarling too! Be sure to tell people why you love the series or, if you have time, make and share some fan art too.
2.
Contact Netflix directly
and tell them that you want them to renew the
The OA
and that you're very unhappy that they canceled one of your favorite series way too soon! Feel free to tell them why you love the series too! Remember to be respectful and not to rant, this makes it harder for Netflix not to take you more seriously.
There are also a few ways you can get in contact with the company: By Phone with Customer Service ( 888-638-3549) or
Live Chat
. You can even try and leave them a
message
through Customer Service too!
3. Sign a Petition! There are a few petitions gaining steam out there that you can sign. Two of which are with
change.org:
Renew the OA
or
Save the OA
!
4.
Watch the series
! The best way to show Netflix (and their crazy algorithms) that we're serious is watch the series again (and again)! And while you're at it, try to ask your friends, including new viewers, to watch it too!
Here's my mini pitch:
While it's true that
The OA
is ongoing metaphysical mystery series, it still driven by unique characters that are mostly outsiders, but become pretty easy to relate to as you get to know them. It has fantastic visuals and takes turns that most people probably wouldn't expect. There's a lot of homage to 1970's science-fiction, and some fantasy elements that remind me of a
Mr. Gnome Music Video
, but in the second season there's a twinge of Stephen King-like horror and something almost Lovcraftian at times too. It's intelligent and full of high concepts ranging from topics like near death experiences, dreams, movements, puzzle mystery house, augmented reality, parallel universes, telekinetic octopus, all panning to "esoteric knowledge" and it's seamlessly is able to put all of these varied genres, tones, and ideas together in a way that feels right.
As someone who watches a lot unique shows that are also often in some ways psychological mystery series that internally explore the nature of reality and sentient identity, I would say that
The OA
sits somewhere between
Westworld
and
Legion
in it's story telling practices; it does rely on supposition, exploring some things in a psychedelically surreal way, but it's story is also straight forward enough by being emotionally grounded and heartfelt to follow, despite what one doesn't yet know with it's ongoing mysteries. It's still about people coming together and believing in something greater than themselves. It's not trying to deceive you to no avail.
If you also happen to be a Brit Marling fan and have seen her previous work (
Another Earth, Sound of My Voice, East
) then this is like taking all of those and combining them into a magnum opus!
5. Although Twitter is probably the most effective, you can also try to
show your support across various social media platforms
such as Facebook to even chatting it up with other fans on
Reddit
!
After all, Prairie once said,
"It's one thing to make a plan. It's another to execute it."
Please help me and other fans push Netflix to bring
The OA
back into reality to finish the interpersonal cosmic epic, it only just begun to tell. Thank you for your time. :)