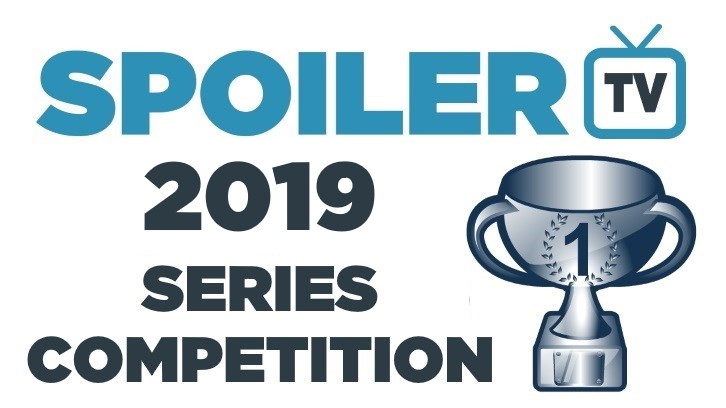 Hey all,

Here we go.

A week of nominations has come and gone, with just under 400 submissions, and we're ready to begin — for the tenth time — the annual Series Competition. We've narrowed it down to the top 64 shows as voted by you. 32 of these shows are current (have aired/will air episodes after June 30th 2019); the other 32 are finished shows (no new episodes after June 30th 2019). The draw has been made, and was done so with the following regulations:

1) The top 8 current shows (displayed in the draw in bold) were split up so that the earliest they could meet is the Quarter Finals.
2) The top 8 finished shows (displayed in the draw in bold italics) were split up so that the earliest they could meet is also the Quarter Finals.
3) The earliest one of the top 8 current shows can face one of the top 8 finished shows is in Round Three.
4) The other 48 shows were randomly selected a position in the draw.

The full draw can be seen below, as always using the bracket designed for us by Rendy.



Click here to view the draw in a new window

Last year's winner, Lucifer, opens its account against The Americans on day five. There are a few fascinating ties that are likely to be close calls. Agents of SHIELD against Westworld on day three could go either way, while anything involving the CW's DC shows can throw up some surprises — so Supernatural vs. Legends of Tomorrow and Fringe vs. The Flash will be interesting. Similarly The 100's clash with Once Upon a Time, with the CW's series always good for a decent turnout, but the ABC drama has done well in the competition in the past. FRIENDS and Buffy are usually both in the mix as seeded shows but neither are this year, and face each other in round one.

Some simple rules do exist in this competition, so for those of you who are new or who are returning and just need a refresher, here they are:

1) Two shows will go into battle in a poll, where after exactly 24 hours, the leading show will win the battle and will progress into the next round. Each poll will open at 12pm ET on a given day.
2) Vote for your favourite and spread the word with your friends & fans.
3) One vote per person per poll.
4) Comment on what you voted for on in the comments below.
5) Have fun. This is a friendly & competitive competition. Please do not start attacking other fans or fangroups in the comments, because this really isn't what this competition is about.

So, without any further ado, let's get into it.

Two debutants today. First up, it's Dynasty, in as one of the seeded current shows on its first appearance. It's somewhat surprising that the show has entered so prominently now in its second season, having not been in the running last year, but it should make for an interesting start. From that, there's no real gauge as to how it might fare. The Handmaid's Tale is in for a second year, having finished 62nd last year. A very apocalyptic entrance for the Hulu series, and one suspects this will not be any easier today.

Schitt's Creek is our other debutant, mere weeks after receiving its first Primetime Emmy nominations. This is clearly a more important feat, however. Its opponent today, The X-Files, has been knocked out in the first round three times, although last year it reached round three. That's the truth, and now it's out there. And it could well leave its Canadian counterpart up a creek without a paddle.


Don't forget to Facebook, Tweet, and share the poll with your friends! The more people that you get to vote, the better chance your favourites will win!
Remember to check back tomorrow for Person of Interest vs. The Walking Dead and Firefly vs. Bones!