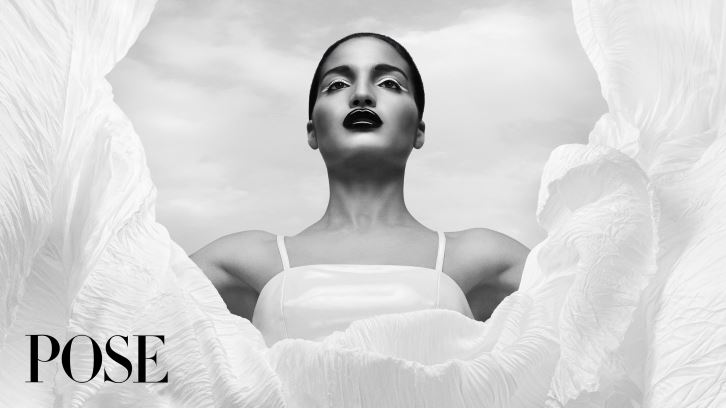 Small disclaimer, my review arrives later than anticipated because of the horrors surrounding summer school. With that being said, I've taken it upon myself to evaluate both Worth It and Butterfly/Cocoon.


Indochine
in the daytime, Elektra moonlights as a dominatrix at night. Now I must say, this scene further demonstrates how savoury Dominique's presence is on the show. I had no choice but to gag over Elektra's wicked entrance. Between the fur, the walk, and that ponytail - Elektra owned every single second of that moment as she continues to prove herself as black television's most radiant diva since Dominique Deveraux. The writers could not have chosen a better side hustle for this character. I also appreciate the nuance associated with such a choice. A privileged, cis-gender white man submitting to a black trans woman speaks to a societal role reversal that the latter can only dream of as she would not be able to reap in such empowerment in the outside world.
On the flip side, Blanca strives to be seen within the heternormative framework by making good on her promise to open her own salon. The parallels between her storyline and Elektra's are enticing. The latter can pass, affording her the privilege to dabble between two very different modes of employment while assuring her own safety. The former, however, struggles to blend but refuses to allow that be a detriment towards her potential - even if she's left at a compromise. This was apparent through Blanca's successful encounter with a racist, classist landlord Frederica Norman (played by Patti LuPone). The dream stumbles upon a roadblock once Frederica unmasks Blanca's transness, prompting a pointed confrontation among the two women. Watching MJ stand toe to toe with a force like Patti was wicked to watch because she respectfully held her own amidst an intimidating presence. You can't help but root for Blanca given her fierce determination as MJ's poise anchors the leading lady's resilience.
The most gripping moment of the episode was the scene where Blanca disclosed her AIDS status to her sons. Both authentic and heartbreaking, it was a scene that truly shed light on the unfortunate truths surrounding many black and brown queer people in the pursuit of validation within the scene. While Pose offers a level of escapism within the ballroom setting, the series makes it a point to also confront the devastating realities surrounding the people at its time. It's clear that the writers are conscious of the impact that the show has on its audience, which is why they make it a point to be informative and entertaining all at once - and that is something I can appreciate.
Choice Song: Bad Girl - Donna Summer & Giving You The Best That I Got - Anita Baker
Choice Quote: "You boys are young, black, gay, and poor. This world despises you. You get this disease, you die, they feel RELIEVED."
Overall Grade: B+
As a means of shaking some sense into Blanca and Elektra, Candy connects with a girlfriend named Euphoria (played fabulously by Peppermint from
RuPaul's Drag Race
) to share her story with the ladies. In a deeply moving monologue, viewers learn that Euphoria was assaulted by a client while engaging in sex work. The police ultimately sided with the cis-gendered white man who claimed that Euphoria attempted to steal his car, leading to her imprisonment. From there, we learned that Euphoria not only encountered violence in Riker's Island but she was "pimped out" by fellow staff while in prison. It was a difficult scene to watch, but Peppermint performed with such sincerity and bravery that it made the experience worth viewing. Here's to hoping that the producers keep an eye out for Peppermint in the future because she's a welcomed presence to the fold. It was almost hard to believe that this was one of her first major acting gigs as she delivered a breakout performance.
ord Models
presents Angel with a business opportunity for
Wet n Wild
at the same time as her proposed outing. Opting for her dream rather than a potential romance, Papi expresses his disappointment but cites hope in their relationship flourishing in the future. I'm still a little hesitant towards Angel and Papi as a couple. It's apparent that the two have chemistry, but I preferred their familial ties more than anything. I just don't want their relationship to take away from the House of Evangelista. That being said, I can tolerate Papi more than Stan. You can clearly see that he has good intentions for Angel and wants the best for her, so I can bite my tongue for now.
Back with Elektra, Candy brings Ms. Orlando (the shady silicone lady from last season) to the fold as the latter garnered notoriety for quietly disposing the dead. In an effort to protect Elektra, the women "cocoon" the body through mummification, leaving the remains in a suitcase that would ultimately be stored in Elektra's closet. Now I know that critics cited this angle of the storyline as rather ridiculous, but I don't think they're aware of the inspiration behind such a choice. Dorian Corey, a prominent figure in
Paris is Burning
, had a mummified corpse among her belongings once she passed. Many suspected that it was an act of self-defense given the plights she endured as a transgender woman. This narrative not only honored her memory, but it drove home the point that trans women of color must fend for themselves amidst turmoil as society deems them disposable regardless of how authentic their stories are. Butterfly/Cocoon was a metaphor for the means in which these individuals flourish as actualized beings while also masking themselves from the hurt they could endure as a result of their existence. For that, I truly commend the writers delivery in that regard.
Choice Song: Blackcat - Janet Jackson & Shame - Evelyn Champagne King
Choice Quote: "The game ain't fair. We may cut each other up like a pack of alley cats, but when the outside world tries to tear us down this army closes ranks."
Overall Grade: A