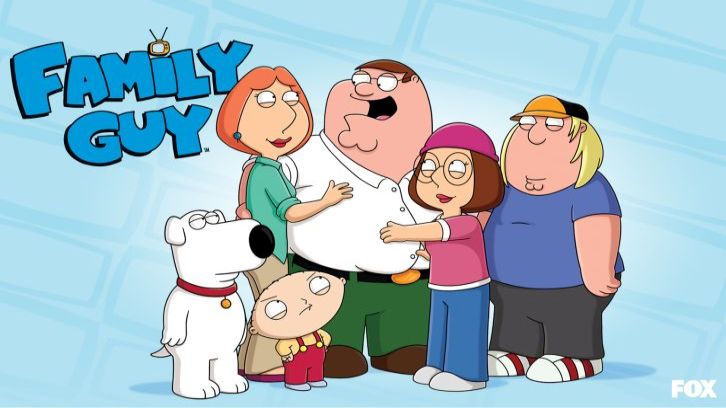 FOX's Family Guy is known for its' gross out humor, Conway Twitty jokes, and cutaway gags. What the show is not known for is its' timeliness. This is problem that plagues most animated series, due to their production schedules, but most notably affects Fox's Sunday Funday lineup. But while this problem is nothing new, Season 17 of the long-running sitcom finds ways to bring more timely jokes and subject matter to the table.

Shift in LGBT Humor

Family Guy is well documented as a show that feels free to poke fun at anyone. But in the past few seasons, with Season 17 in particular, the show has marked a huge shift in the way it talks about the LGBT community. The most notable blind spot in Family Guy's history regarding this subject is Season 8 episode, "Quagmire's Dad," where we are introduced to Glenn's father who reveals he is transitioning into a woman. The stark contrast from this episode to the Season 17 episode, "Trans-Fat," is remarkable. While Season 8 treats the transitioning character, Ida, as disgusting, with cringeworthy moments like Brian vomiting for nearly 30 seconds straight after realizing it is her that he slept with, "Trans-Fat" flips the script. Peter is mistaken as transgender and decides to embrace the misunderstanding and use it to his advantage. While being transgender is still clearly the butt of the joke, the rest of the cast shows clear dismay and disapproval at Peter's actions, a far cry from the way the situation is handled nearly 10 years prior.

The Trump Administration

Family Guy is not known for being at the center of political discourse, but season 17 episode, "Trump Guy" finally takes on the Trump White House in the most predictable way possible: Peter becomes the new White House Press Secretary. While even the show acknowledges that the jokes are somewhat outdated (on-screen graphics at the end of Part One of this two-part episode suggest so), this episode gives fans something that many have been looking for. For a show that has been around through four different administrations, this marks the first time the show prominently features a President in this capacity (with the one exception of Season Five's "Bill and Peter's Bogus Journey" which features President Clinton, though taking place well into the Bush Administration). While this certainly won't scratch the itch of many looking to stick it to the President or change any political opinions, it's an episode that is unmistakably timely in 2019.


The Death of Carrie Fisher and Adam West

Losing a cast member on a well-known series is never easy (just ask the folks from Glee) but Family Guy had the misfortune of dealing with two, Carrie Fisher, who plays Angela, and Adam West, who plays Mayor Adam West. While their respective memorial episodes aired nearly a year after their deaths, they both pay respect in a very un-Family Guy way. Both deaths were fully incorporated into their storylines. For Carrie Fisher, her death is marked by a memorial cold open, evoking not only Angela's memory, but Fisher's as well, with notable lines referring to her role as Princess Leia in the Star Wars films. The episode then deals with Peter and his new bosses taking over the Brewery, making it a well incorporated story. With Adam West, his death plays an even greater role in his memorial episode. With the town's mayor (and Lois's sister's husband) now gone, the town must move on and find a new Mayor. Brian and Quagmire both go on to run though neither one becomes Mayor in the end, leaving the character and storyline feeling very unfinished and unsatisfying. They even use this opportunity to make a timely jab at long-time guest star, James Woods, who is now known for his pro-Trump Twitter rants, which some have described as racist and xenophobic, by renaming the high school that once held his name and replacing it with that of their late mayor.


While Family Guy will never be the zeitgeist-y show it once was, it continues to prove why it still exists after all these years. In an age of ever-changing viewing habits, timely humor can be the saving grace of broadcast television and Family Guy is continuing to prove itself and its ability to evolve well past its 20th anniversary. Do you agree? Leave a comment down below and tell me if you think Family Guy is still fresh after all these years.