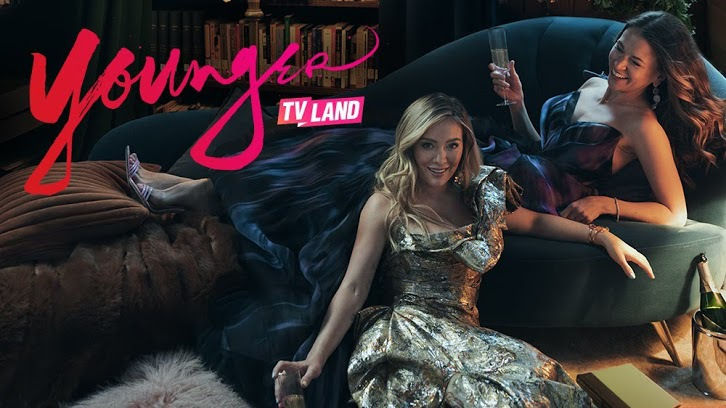 Welcome back Younger fans! The second episode ended with a new life, Kelsey working on finding her power, a romantic win back and some incoming storm clouds looming for Charles and Liza.


What Was Working

Millennial
fold and with our current social media climate, she may be just what the doctor ordered to usher in this new chapter for the company.
Kelsey not backing down and letting Quinn know that she didn't just hire a figure head was a great moment. When Kelsey let Quinn know that she won't release the book and worked to find an alternative, we are reminded why she was put in charge in the first place. Although Quinn negotiated a deal, one can never accuse Kelsey of rolling over when faced with someone trying to push her down. Yes, Quinn tried to brow beat Kelsey with the announcement that she is running for office, but Kelsey reminded her that while she is on the board, that doesn't make her the full stopping point to what gets across and what doesn't. Her insistence on getting Quinn's written word that she'll back off if her book fails, reaffirmed why Kelsey got this job. Kelsey also didn't take kindly to Liza going behind her back and bouncing things off of Charles and even though it was rough to watch on their friendship, it was necessary for professional boundaries. Where Kelsey excelled in the professional, she baffled in the personal.
What Needs Work
loved
Kelsey in the past tense and that the company wasn't big enough for the both of them. Their strides are quickly followed by set backs and it is a dizzy experience trying to figure out where one should land on this pairing. On this episode, they acted like the finale never happened and were ready to bounce along to a happy future now that they aren't professionally involved. Is that enough though? We haven't done the leg work as viewers to see why Kelsey would just accept Zane back after his shoddy behavior at the end of last season and I am side eyeing how easy Kelsey made it for him given she is not one to roll over. Time will tell folks!
Finally, Josh, Liza and Charles and those longing looks. What are we supposed to glean from Liza staring adoringly at Josh and his daughter than going home to Charles and looking uneasy? The love triangle seems to be coming out of hibernation and now there are several more components to reckon with. Charles and Liza seem to be off with everything out in the open. There is no more mystery or forbidden longing, they are out in the open and everyone knows. Does this mean the attraction of that is what drew them together? Do they have substance now that those factors have been eliminated? I am not sure but something is missing from those two while something is seems to be pulling Liza back into Josh's orbit. Let the games begin!
Odds and Ends:
* Even if it led to conflict, I am glad Charles apologized to Diana. He should have looped her in because of their professional history.
* Who else died of laughter at these two lines:
'America's Digestive Bounty'
and
'You and I are the only two women on the Planet who have been inside my mother!'
* Do we trust Clare? I am with Maggie on this one until she proves otherwise.
* Seriously.... What are Zane and Charles up to? If it is not their own publishing company, I will be shocked.
* Something is just off with Charles, right? He is going through the motions and only seemed to liven up when he gave the correct advice that they should bury Quinn's dud of a book first.
So what did you think? Drop your thoughts below!