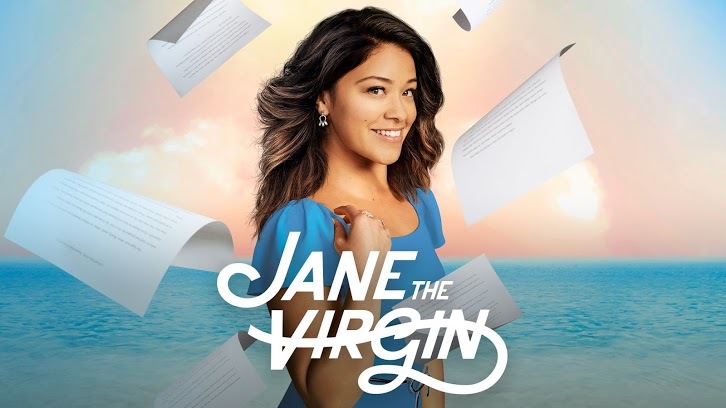 Jane the Virgin
"Chapter Ninety-Two" was written by Liz Sczudlo and was directed by Leo Zisman. As always, lots happened in this episode! Xo (Andrea Navedo) learns that she is cancer-free, Jane (Gina Rodriguez) decides to move out and get her own place, Petra (Yael Grobglas) fixes one relationship in her life, and River (Brooke Shields) declares her love for Rogelio (Jaime Camil)! But most importantly, the show still manages to carry a message and information about ADHD as Jane and Rafael (Justin Baldoni) struggle to help Mateo (Elias Janssen) find his new normal.
The flashback takes us back to Jane growing up without a "man of the house." Jorge (Alfonso DiLuca) definitely takes some getting used to between his gigantic lazy-boy lounger, tv, and fish on the wall – and who didn't love it talking to Jane! Mainly, Jane has problems with how she perceives he is treating Alba (Ivonne Coll). Their relationship is definitely from another era, but Alba has no problem doing things for the man she loves – and she eventually sets Jane straight on everything that Jorge does for her that Jane doesn't see. However, Jane does see that it's time for her to get her own place.
Yael Grobglas is simply fantastic in this episode as she struggles to deal with her break up with JR (Rosario Dawson). I loved her showing up at Jane's door and taking refuge on the swing where, sobbing, she declares she's a mess and feels like a Villanueva! She invites herself to dinner and then steps in it when she asks who died only to find out that Xo is expecting the results of her PET scan the next day. I also loved Alba's blessing for Xo's health and joy. Petra also gives Jane some advice – to stay out of Alba and Jorge's marriage.
Petra takes back the ring she bought JR which helps her a little bit. She then throws herself completely into very expensive and needless renovations for the hotel. In the end, she manages to patch up one relationship by getting Krishna (Shelly Bhalla) to come back to work for her by giving her 3 times her previous salary and the promise of lunch every day!
Xo does get the good news that she is cancer-free. The completely unexpected twist is that River takes this as meaning that she and Rogelio can be together! Xo is not amused. At first Rogelio says that people fall in love with him all the time, so Xo shouldn't worry – but he also says that he can't confront her and jeopardize his working relationship. Xo comes to set and is infuriated when River continues kissing Rogelio after cut is called. It's hilarious when she tackles River into Lake Brenda! River apologizes, but it's still a sham. When River kisses Rogelio again, he slaps her – and she slaps him right back! However, he threatens to go to Human Resources and accuse her of sexual harassment! Xo is still jealous when Rogelio tells her – but it leads to the two finally getting their sex life back on track.
Finally, Rafael and Jane try to work together to use behavior modification to help Mateo. Their plan consists of 3 major parts: dietary improvements; incorporate heavy exercise before school; constant feedback, rewards, and consequences. It turns out to be exhausting and with very little improvement to show for all their efforts. The two also keep a journal on Mateo's progress. Jane stresses that it's not about the days – it's about the patterns. In the end, they both realize that it is too much to maintain, and it doesn't seem to be making much difference in Mateo's behavior. Jane also discovers that Rafael has begun dating again.
Jane the Virgin "Chapter Ninety-Three" was written by the team of Carolina Rivera and Madeline Hendricks and was directed by Melanie Mayron. This almost qualifies as a musical episode – but really, this show could totally pull off an all out musical episode! The flashback shows Jane in her first musical in school – and Jane can't sing! In the present, Mateo is very excited to be in the school musical. He ends up being too disruptive in rehearsal and gets kicked out. Jane convinces Ms Everette (Jodi Harris) to let her teach Mateo the songs and dance steps at home. In the end, it's Xo who has the magic touch. Rafael and Jane discuss putting Mateo on medication.
Rafael helps Jane try to find an apartment. He tells her to make a list of all the things she wants in an apartment – it's the perfect homework for Jane. Rafael's new girlfriend – Julie – surprise guest star Sophia Bush – isn't happy about the amount of time Rafael spends with Jane. She ends up posting a clingy girlfriend meme – and Jane isn't happy. However, Jane tries to be the bigger person, and sets Julie's mind at ease, telling her that Rafael really likes her…. Only he doesn't!
Jane then gives Rafael the same advice he gave her – make a list of all the things you want in a girlfriend. Rafael comes up with organized, good sense of humor, smart, loves kids, athletic, non-judgmental, goes with the flow….
Petra is having trouble with Krishna who is taking every advantage she can. Petra goes to see Milos (Max Bird-Ridnell) who tells her that if she doesn't recant her testimony, he's set to sell the hotel – and he even sends buyers to look at it!
Jane decides that she and Petra need a night out, so the two head to a bar. It's hilarious when two younger guys try to hit on them! Petra's lawyer calls and says they can't stop Milos from selling. Petra confesses that JR has spoiled her – she can't lie anymore – not even to save the hotel! Jane insists that she was always a good person.
It turns out that Krishna hasn't forgiven Petra and goes to Milos – she's going to work with him to bring Petra down!
Rogelio suspects River of not being a good person – of being out to get him. A light falls and almost hits him for one thing. Rogelio is being driven crazy by fear of what River will do next! Xo hatches a plan with Darci's help. Rogelio shows up on set with his new bodygurar - #LairdoftheRings (Aaron Reed). Except Laird is really there as River's perfect match. River is smitten – and she tells Rogelio she's been getting her revenge for weeks simply by doing nothing! It's hilarious!
Mateo learns his part for the play and is really doing a great job at the performance – until a baby begins to cry in the audience which completely distracts him and causes him to have a meltdown and ruin the play. He tells Rafael and Jane that he wanted to be good – he doesn't want to be this way any more.
Rafael and Jane talk on the swing. Jane blames herself for pushing Mateo to do the play, but Rafael insists it isn't her fault. She's ready for Mateo to try the medication, and Rafael tells her that it was important for her to be comfortable with it. Jane plans to call the doctor the next day.
Jane and Petra decide to set up dating profiles. But of course, that's exactly when Rafael calls. He tells Jane that he tried to see Julie as fitting his list – but one thing was missing: LOVE! He finally admits that he's still in love with Jane. The two kiss and this time both their hearts glow! The palm trees break into song and the entire cast join in on the big production number! I loved it!
So… we seem to be back where we started with Jane and Rafael. It is a telenovela after all. What did you think of the two episodes? Did you think Jane and Rafael getting back together was a bit abrupt? What do you think Xo will do now to feel fulfilled? Is Krishna really working against Petra? Will Petra be able to save herself and still remain a good person? Let me know your thoughts in the comments!