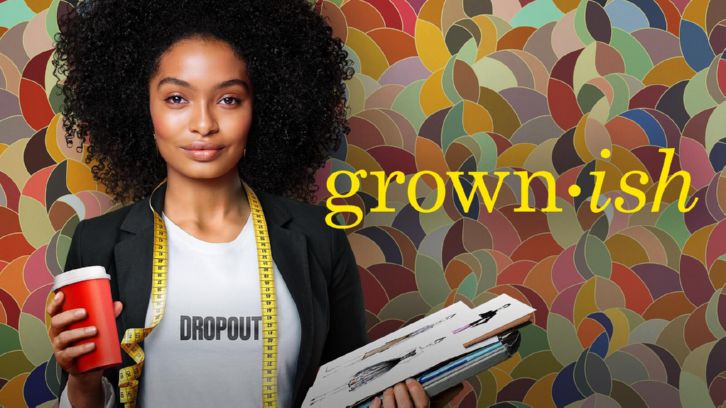 Grown-ish' hiatus is finally over and the summer premiere picks up exactly where it left off this January (a little recap: Zoey's life is a mess after she was caught cheating on her exam; the ethic board punished her with academic probation and her father decided to cut her off). The drama doesn't stop: in fact, it just gets bigger in this premiere. Aaron accidentally revealed that he and Ana hooked up and we finally get to see the aftermath of that. Zoey's reaction was obviously pretty terrible (Ana was supposed to be her friend!), and the majority of the episode was basically a discussion about girl code and what it actually means.




Zoey was upset, and we don't really know if it was because Ana kept this from her or also because she still feels something for Aaron. When she had to choose between him and Luca, Zoey went for Luca so I think it's really none of her business who Aaron hooks up with. However, Ana was her friend and I think Zoey felt betrayed because Ana was hiding it from her. I mean, Zoey definitely felt something for Aaron at some point. If Ana thought she wasn't doing anything wrong, why did she decide to hide it in the first place? She should've told Zoey. They discuss about all of this and, eventually, Zoey decides to end their friendship for good. Was that a valid enough reason? I'm not so sure... Fine, maybe Ana made a mistake, but Zoey is overreacting a little. She's been having a hard time though, and the fact she suddenly threw up makes me think there's going to be even more drama in the next episodes... If you get what I mean.




When Zoey told Luca how upset she was about all of this, we find out that he knew about Ana and Aaron, but never said it to Zoey. Maybe it wasn't something that he had to say to her, but I'm thinking he was afraid of losing Zoey over Aaron. That jealousy showed again when Luca told Zoey to leave after she expressed how upset she was about what happened... I thought it was quite immature, Zoey needed him to support her. I really don't know where this is going to go from here, and I'm wondering if Zoey took the right decision when she chose Luca over Aaron.

All in all I think this was a really good episode, Grown-ish continues to be one of the strongest comedy shows on Freeform. Thanks for reading!