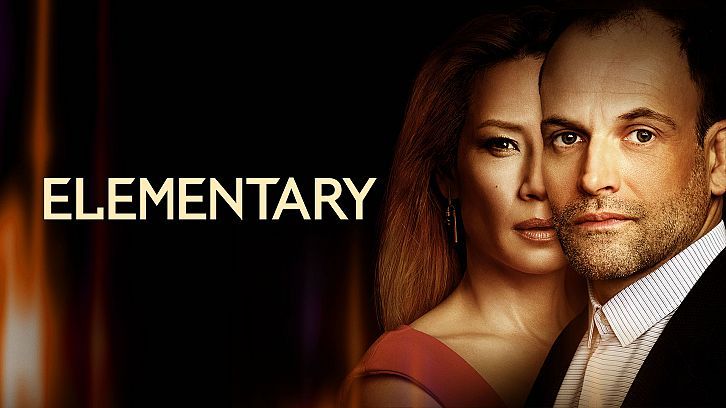 Episode: "Into the Woods"
Directed by: Christine Moore
Written by: Jeffrey Paul King
Air date: June 20, 2019
Meet Odin Reichenbach. A new character on the show, but with a name very familiar to any fan of Sherlock Holmes stories. We are introduced to a genius who knows how to make things seem simpler than they are and is the head of one of the most successful companies in the world - Odker. He reaches out to Joan, making a significant donation to the buyback program set by Sherlock in her name and requests a meeting. Considering the fact that we ended last episode with a threat building around Watson the timing couldn't be more suspicious. It turns out that he donated the money in order to be introduced to the detectives he's heard so much about. He asks for help with a case, someone is threatening to kidnap his niece unless he/she is paid a considerable amount of money. Reichenbach believes that the person behind it is one of his employees which is why he decided to engage outsiders, such as Joan and Sherlock. James Frain already seems like a good choice to portray the character. He's a talented actor and is no stranger to playing a compelling villain. He makes a good first impression and his interactions with our main duo are most interesting to watch.
Sherlock initially hesitates to take the case as he suspects the threat isn't real but Joan sees value in building a relationship with a man like Reichenbach. Someone with access to "the most extensive trove of private user data in the world" might be an invaluable asset in their future investigations. As it turns out Holmes' first instinct was correct and Reichenbach sent the two on a wild good chase - all just to test them. Not their skills as Odin points out himself but how far Holmes and Watson would be willing to go to find a way to help a young girl in need. Of course he's aware of every (less than legal) action they took along the way. More than that, he not only reveals that he was working with Patrick Meers but he also admits that he used the knowledge he acquired through his data to prevent the terrorist plot planned by Tim Bledsoe. Not on his own, but he did recruit Patrick to save 200 innocent lives. It's an admirable goal, sure, but if he's going with
Person of Interest
approach then he is most definitely going about it all wrong. People are the key here and Odin and Patrick are no Harold Finch and John Reese. It's clear that Odin is a smart and formidable opponent. For now he introduces himself as someone on the same side as Sherlock and Joan and yet it's hard not to feel a storm approaching. I'm certainly interested to see where we are going with this plot.
As for the case of the week, the latest victim is a 27-year old woman who was stabbed in the back shortly before she could reach the finish line of an adventure race. Since there is no course set for the runners it looks like searching for a place of the attack would take days. Luckily Sherlock deduces a location of the crime scene within minutes. I very much enjoyed that quick moment of his brilliance. Turns out the victim was stabbed due to being a witness of another crime, a different murder. More specifically two other murders, of a man and a hog whose bodies are found in the pond nearby. 3 victims, 2 murder weapons, zero motives. Certainly an interesting start to any case. A theory about the set of events is established pretty quickly but it takes a turn or a few just a moment later. It all eventually leads to the discovery that someone has been trying to poison a man named Jason Woods, a chief investment officer of a hedge fund, by using his favorite wine - Château Baptiste '57. All the victims were only obstacles in the killer's way. All because of his lifelong obsession with Woods' wife.
I get an impression that lately all the cases we've been following start with a very interesting concept and end up with a rather simple conclusion. It's all in the process of deduction, sure, but none of the recent cases have really stood out for me so far. The auction was a nice change of setting and I liked the idea of knot forensics allowing Holmes to solve the mystery in the end. But overall, not one of the most memorable investigations on the show. Let's see what's going to be the focus of attention in next week's episode.
1. Odin: "Leonardo da Vinci said it best: "Simplicity is the ultimate sophistication."

2. Sherlock: "I loathe that expression. The least one could do is always nothing."

3. Odin: "You can call me Odin. My friends do."
Sherlock: "I haven't decided if we're going to be friends."

4. Jason: "Did anyone ever tell you two your bedside manner sucks?"

5. Captain Dwyer: "Somebody should have told this idiot there are simpler ways to kill a man."
What did you think about "Into the Woods"? Any favorite scenes or quotes? Feel free to let us know in the comments. As always, thanks for reading!