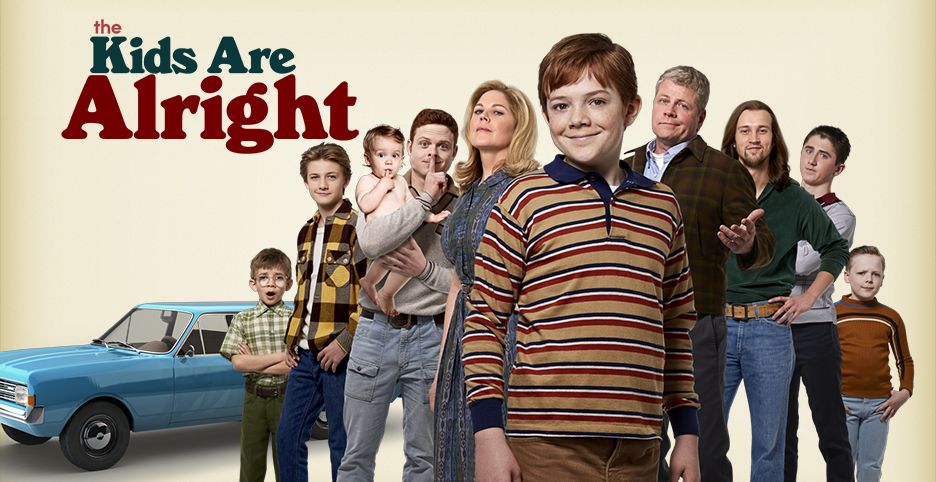 These episodes are actually called "Low Expectations" and "Peggy Drives Away." The time for low expectations of this show has passed. As for Peggy's driving, it is brilliantly incorporated into both episodes. Peggy learning to drive has been one of the season's main story threads, and these episodes demonstrate this show's gift for extracting entertaining twists and dilemmas from something so simple. I continue to marvel at how every single one of the characters on this show has been so well developed. It's no small feat, and, quite frankly, a comedy has no right to be this good in its first season. But these kids and their parents are more than alright.


"I want us to grow old together," he reminds Peggy who promptly bombs her driver's test for unrelated reasons. Peggy gets a heckling at home about the failure, so she comes up with an idea. She has her friend Helen Portello take the driver's test for her. The only hitch...Helen's picture is also on the ID card.
Lawrence: Holy crap!
Frank: That is blasphemy, mister. Unless you're talking about a dirty diaper left in the manger by Baby Jesus.
The journal is full of not-so-complementary thoughts about Peggy. Frank smells the fear and is seized by malevolent genius. Lawrence is feeling guilty guilty guilty, so when Frank says that Peggy dies inside when she looks at Lawrence's hairdo, he snaps up the bait. (The outcome later on is too perfect.)
"It's not that hard a puzzle to put together, Mr. Cleary." She reads him the whole alphabet about how Peggy is just as much a provider as she is. "The world doesn't value what she does." It's a solid commentary on how stay-at-home moms have often been underappreciated. They get thrown out because Wendi's dress is too suggestive (HA!), but the lesson sticks with Mike who might be evolving into a "woke" husband at a ridiculously fast pace. It's still nice to see though.