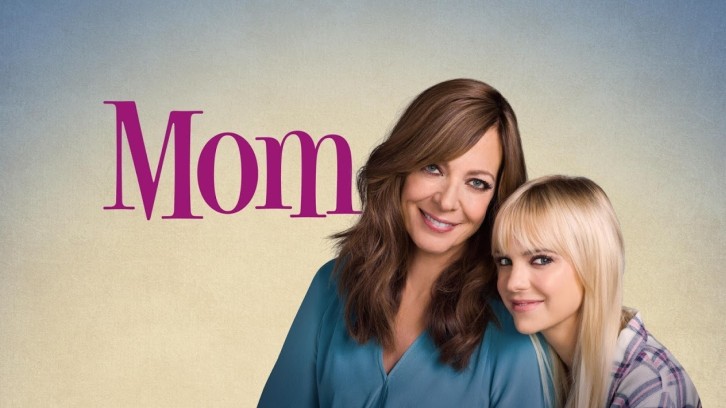 Bonnie and Christy both confront new challenges this week - Bonnie with her procrastination and Christy with her new summer internship!

It's morning and Bonnie has hit her snooze alarm no less than five times, which is driving Adam crazy. He'd just like to sleep without constantly being woken up by the snooze button. Unlike Bonnie and Adam, Christy is raring to go. Today's her first day at her internship, and she's excited - and a little worried she's going to get killed by a plane falling out of the sky before she can actually get there!


Christy gets to her new job, and she's in for a bit of a rude awakening. Her "office" is a supply closet, and she's spending her days making copies. Later, she's working a shift at the Rustic Fig when it seems she might finally have her chance to do something meaningful at the law firm. She gets a text about a big case. It's all hands on deck. Christy tells Chief Rudy and his goons that she's going to do something meaningful with her life, and heads straight down to the firm. Her big meaningful assignment - go back to the Rusted Fig and pick up takeout!

Bonnie continues to see her therapist Trevor. They discuss the fact that she still hasn't gotten rid of her old car, which is causing her to have to get up early in the morning to move out of the way in the driveway, (and thus causing the alarm clock debacle!). Trevor says that although she's gotten very good at remembering technical therapy terms (like "transference" and "personal growth") and using them on other people, she still has a problem with procrastination. He gives her homework before their next session - get rid of her old car. Bonnie discusses this with the girls at the bistro, who agree they all have problems with procrastination, with the exception of Wendy. (She's got the Wen-dalender!)


Bonnie's still reluctant to get rid of her car, and spends the day doing anything else possible. (She even texts Wendy!) At a meeting later, Bonnie admits that she's still having problems getting rid of the car. The only thing that brings her joy is knowing that everyone else is still procrastinating on their own stuff too - except that's apparently no longer the case. Marjorie listened to Victor's last voicemail. Jill finally returned the mis-delivered package to the neighbor, and Tammy even got her driver's license. Bonnie's less than thrilled to hear about all this, and at her next appointment, Trevor's less than thrilled that she still hasn't tried to sell her car. He suggests that she's emotionally attached to the car because it represents her old life before she got sober. Bonnie, of course, thinks this is absurd. Trevor makes her list her car on Craigslist right then and there. Bonnie sells it to a college kid pretty quickly and seems to be pretty happy to see it going to its new home until she finds out that the kid is going to push it off a cliff for his student film. Deal's off! ("Fine. I'll just use my dad's car.")

At Christy's internship, she reads over a case brief while busy making copies. Christy's surprised that the brief doesn't sight a certain case, which could really strengthen the argument. She mentions this to her boss - and he agrees with her. (Of course, then he goes and passes it off as his own idea.) But, as Christy tells the girls at the bistro later, she's just happy her ideas are good enough to steal.

While at the bistro, Bonnie makes a big decision. She knows exactly who to "sell" her car to. She has Tammy give her a dollar, and now she's the proud owner of the old car!

Random Thoughts:
-Best line goes to Tammy when discussing how much she enjoys the DMV - "And I had a blast at the DMV. Everyone's so friendly and outgoing. Plus, you get to go to all those fun stations - eye test, pop quiz, photo-shoot!" I wish we could all feel that way about the DMV, Tammy!

Were you surprised at how hard of a time Bonnie had getting rid of her car? How about Christy's new internship? Let me know below!