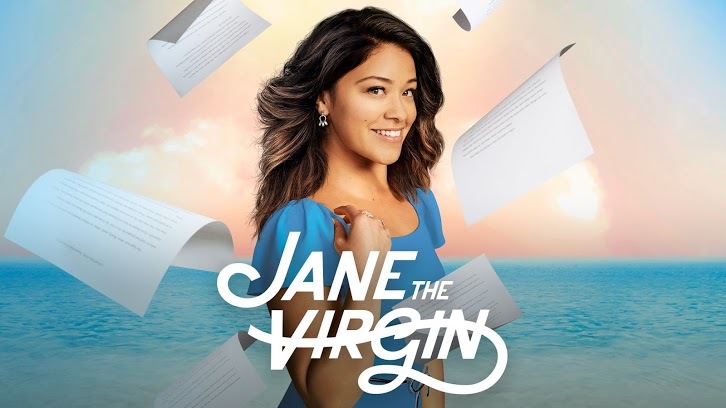 Jane the Virgin
"Chapter Eighty-Six" was written by the team of Joni Lefkowitz and Madeline Hendricks and was directed by Gina Lamar. Lefkowitz joins the writers room with previous credits on
New Girl
and
Chasing Life
. At the heart of this episode is Jane's (Gina Rodriguez) confusion over her feelings for Michael (Brett Dier) and Rafael (Justin Baldoni) – and her 30th birthday. In fact, relationships figure strongly in this episode. It's taken five seasons, but I think I see now why telenovelas bow out after the 100th episode – there are only so many breakup/makeup story lines that you can do before things start to feel a bit repetitive and stale.
Naturally Rogelio (Jaime Camil) is thrilled when Jane gives him the go ahead to plan a unicorn-themed 30th birthday party. In the end, Jane doesn't want to have the party, but Alba (Ivonne Coll) insists that life goes on and also forces Jane to keep a meeting with her old mentor and now friend, Marlene (Melanie Mayron).
Both Rafael and Mateo (Elias Janssen) shut Jane out. Not gonna lie – Mateo was super annoying all episode until the very end! Naturally, when Michael shows up unexpectedly, it's right when Rafael and Mateo also show up – and trying to hide Michael backfires spectacularly. Michael just came by because the insurance company want their money back for the life insurance they paid Jane when Michael died… which he clearly didn't! Jane, of course, spent it, so the two have to prove that it wasn't a scam.
Rafael finally agrees to talk to Jane. He knows that she'll have to explore her feelings for Michael, but he just can't go through it again, and he tells her to move all her things out of the apartment. He then proceeds to take his feelings out on Jane by refusing to sensibly co-parent with her, especially after Mateo runs away from Jane.
When Jane catches up with Marlene, Marlene can't believe what's going on but considers it all great writing material! Jane, however, is so overwhelmed that she can't write at all. Marlene advises her to simply pretend that she's a detached narrator and write it all down in a detached and dispassionate manner – leading to a huge hissy from our own Narrator (Anthony Mendez)!!
Petra (Yael Grobglas) has once again got someone working against her. Milosh blackmails her to come to see him in the jail by cancelling the shellfish order and then later JR (Rosario Dawson) finds a text on Petra's phone saying that she won't testify against him in exchange for him giving her back the hotel. Petra claims she's innocent – but she's got to prove it. There is security footage of her firing an employee at the time the text was sent – but of course Petra isn't quite in the frame – quite the frame UP, eh??!! However, Jane is in the picture…writing a "dispassionate" note…
Jane and Michael continue to get closer. I loved them talking about vacations – and Jane still aspiring to be a person who takes them. We get a nice flashback to their stay-cation Honeymoon. It's hard to blame Jane for being so confused when Michael isn't pushing and Rafael is shutting her out. When Mateo is sick and can't come to her party and Rafael refuses – he can't in all honesty leave Mateo – Jane balks at walking in alone and runs away.
Naturally Xo (Andrea Navedo) and Alba go after her but so does Petra – for selfish reasons, but still…. I loved the scene of them all sitting in the ditch, trying to regather all of Jane's notes. Alba and Xo realize that they shouldn't have pushed Jane so hard. Petra tells Jane that Rafael will come to his senses – and then grabs what she was looking for and runs off to save her own relationship…
When Alba and Xo read Jane's notes, they are anything but dispassionate. Xo points out that it really looks like Jane still has feelings for Michael. She asks her why she's trying so hard to get back together with Rafael if she does still have feelings for Michael. Jane goes to Rafael when he finally invites her over and admits that he was right. She does have feelings that she has to sort through. Rafael is finally supportive and even sends Mateo home with Jane. Mateo continues to be horrible until Jane finally breaks down crying in front of him, and then is a sweet scene, he comforts her. And in true Jane fashion, she tells him the story of her own runaway act.
JR does believe Petra based on her evidence, but still has trust issues. JR has already said she wants to take it slow – she's not ready to spend the night with Petra – and Petra is fine with taking it slowly. Petra, however, does need JR to trust her. It looks like JR is going to break up with her again when she tells Petra that it's hard for her to feel safe with Petra, but Petra surprised me – and I'm betting all of us! – by demonstrating that rather than get angry or do her own running away act, she tells JR that she'll just have to work harder to make JR feel safe! It was really great to see this character growth when it seems like Jane and Rafael really haven't grown.
In another case of surprising growth, there's some Baby drama with Rogelio. It seems that while Baby had to stay away during Xo's chemo, she became super attached to Esteban (Keller Wortham). Rogelio is jealous even when Darci (Justina Machado) points out that looking after Baby is all Esteban has after his show was cancelled. Rogelio pulls a lot of strings and gets Esteban a leading role in a show being shot in Mexico. It gets him out of Rogelio's hair – but he doesn't anticipate it breaking up Esteban and Darci!
When Esteban drops off Baby's things, he breaks down crying and confesses that he only broke up with Darci because of his own messed up childhood that he didn't want to inflict on Baby. Rogelio is completely surprised to see the depth of Esteban's feelings for both Darci and Baby, and he actually does the right thing – with a little pushing – and manages to get Darci and Esteban back together – it's hilarious seeing rivals Esteban and Rogelio hugging! Camil is his usual brilliant self as he takes Rogelio through any number of emotions. You have to keep an eye on him even in the background as he's always 100% in the scene. He never steals scenes, but he always reacts to what is happening.
We do get some perspective from Rafael's point of view. We see him 4 weeks before Jane's birthday, writing her a card, telling her how much he loves her – with his heart glowing – and again asking her to marry him. Was he going to give her the card when he asked her over and she interrupted him to tell him she needed to explore her feelings? In the end, it seems that he was sending Mateo away so that he could turn to drinking and drugs again…. Or is something else going on here?
Michael does give Jane a birthday present. After telling her that the insurance company has agreed to settle – and that he'll take full responsibility for it – he gives her a copy of her own book. But this is a special copy – he's marked it as he's read it as if she was there with him, giving her all his own thoughts and feelings – and suggestions for where "Martin" could have been funnier. It's the spark that Jane needed to start writing again. She's visited by the little unicorn from her party – who Mr Ed style (look it up people! Look it up!) tells her "Happy birthday, Jane, from one unicorn to another!" – and his little horn glows!
I hope that what we see as a lack of growth in Rafael is really something else, and it's hard to fault Jane for once again being caught between these two guys. It seems that Xo and Rogelio will have some adjustments to continue to make in their relationship – and so will Alba and Jorge (Alfonso DiLuca) – and yes, it was hilarious when Jane walked in on him! Will Petra ever be able to gain JR's trust? What did you think of the episode? Are you sliding back to #TeamMichael like I am? What should Jane do??? Let me know your thoughts in the comments below!