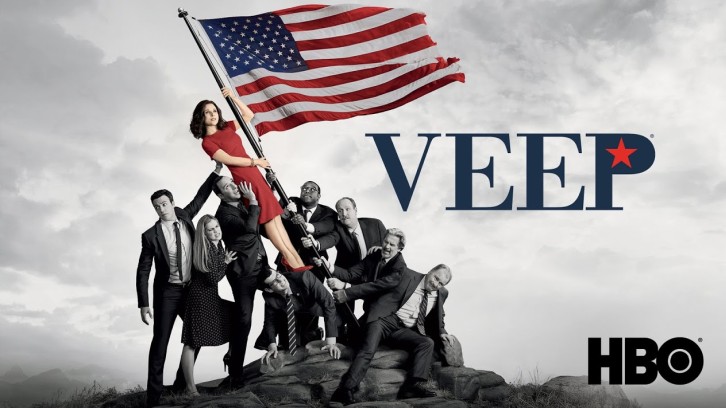 Veep entered closer and closer towards the endgame now with a stage-setting episode that put Selina and Jonah in the middle of two seperate debates, Jonah paired against people who were as useless as he was whilst Selina paired against people who stood as good as a chance, if not better, than her. The series excels when it comes to watching characters hurl insults at each other and there seemed no better place for that than a televised debate which gave Selina platform to telegraph what she wanted to a wide audience, and why she would be a better pick than her competitors.

The episode developed the plot forward and moved Selina's campaign in a significant direction, but also did its best to flesh out Selina's character by examining her flaws. She's not facing just against Tom anymore, but now, she's faced against Kemi, who is the favourite to win headed into the debate due to her progressive, inclusive campaign. It's clear that she's passionate about what she does for a living and good at her job, too. The differences between the two characters are so clear that show just how great the characterisation on Veep is even with characters who haven't had major parts to play before. Selina lashing out on Kemi is a Selina not thinking of the consequences of her new campaign slogan, nor what it might mean in the larger scheme of things. This is a Selina who will not go quietly, determined to win by whatever means possible. "Man Up", she chants, much to the adoration of the spectators in the crowd, ignoring the horrified reaction of her daughter.

It's the moment that has significant repercussions in the race for President and Tom is not going to like it, as shown from some brilliant acting by Hugh Laurie this episode, he knows a winner when he's seen one. However, there is a danger that comes from not holding back in that it invites an option of getting Jonah back into the room, - or more accurately, into the room as he was polling significantly low from the beginning. As promotional tools for the series Veep released campaign posters in the form of a two page ad of both Jonah and Selina without telling Iowan residents that they were for a television show - and it seemed appropriate that Jonah's font was written in comic sans, with an extra exclamation point. It gets Jonah's character, someone who has nothing to lose from entering a debate especially after a recent mistake that saw a revelation that he had a list of words of what not to say written on his hand, and it wasn't long before it was picked up on and the word spread.

This was a much more fast paced episode that served as another reminder, once again, that everyone in Veep is a horrible person. Be it Selina's pivot to a more misogynistic stance to gain favour with a certain brand of voters or be it Jonah losing his cool with his trainers multiple times, including in his apology for losing his cool in the first place, and just when things are looking considerably worse off for Jonah, Amy arrives having switched campaigns in the wake of Richard's dual resignation from both. Is Amy the miracle-worker that Jonah needs? We know how good she's been for Selina's campaign and one of the few who demonstrates any display of competence on that team, so losing her may be a bigger loss for Selina than imagined, which could potentially lead to the biggest change in the status quo yet this season.

The Amy/Dan storyline continues to be one of the best arcs of the season that shines fleshing out both of the characters and as evidenced by pairing the two up together and sending them over to Jonah's campaign it should give more material to Anna Chlumsky, which can only be a good thing. Based on the ending scenes it's only going to be a matter of time before we see Jonah and Selina battle it out on national television and the results are going to be very messy indeed.