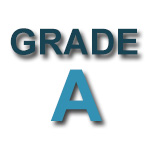 We skip ahead to the year 2013, it's Gypsy's 18th birthday (in reality we know she's older than that but Dee Dee is claiming it's her 18th). Gypsy being an adult now poses new challenges for Dee Dee, who has to get a power of attorney granted to her if it means she'll be able to keep Gypsy under her thumb. Although she does at least get her daughter guinea pigs as a consolation prize of sorts for not letting her leave the house unless it's under strict supervision.
It also means Gypsy is growing increasingly curious about the world outside their front porch, including grown men and sex. She has desires she doesn't understand because her mother refuses to let her learn or do anything that could conflict with the child-like mentality she's drilled into her brain.
There is a fairly drastic evolution of both Gypsy and Dee Dee's relationship and in Gypsy herself this week. She buys a laptop without her mother's knowledge and gets onto a Christian dating website she learned about from Lacey. It is there that Gypsy finally meets the man we know will eventually drastically change her life, Nick Godejohn. They instantly hit it off and begin chatting to each other online late into the night for weeks at a time, eventually confessing their feelings of love for one another. Gypsy tells Nick everything about herself and her situation with her mother. He promises to make her feel better and protect her as he can relate to her "many issues". Nick claims he has multiple personalities and his good side is the one he usually uses but his "dark side" is a vampire and enjoys things like BDSM.
In Gypsy's fantasies, she thinks about Nick and the BDSM he teaches her about often and experiments with masturbation. The idea of her burgeoning sexuality is a threat to Dee Dee, who does eventually find the laptop and brutally destroys it with a hammer. She is terrified of the idea Gypsy might one day leave her. A fear that is given credence by her own decreasing health as she succumbs to Type 2 diabetes due to not following the proper treatment routine. Dee Dee begins having to get daily injections that Gypsy is forced to help her with.
A dramatic shift in roles occurs as Gypsy is the one who begins taking care of her mother and Gypsy is the one who could choose to leave if she wanted to, ultimately she doesn't. There is clearly a twisted sense of codependence between the two and even though Gypsy could walk out hte door and never look back, she doesn't, because a part of her believes everything her mother has told her over the years about not being able to make it out on her own.
But we also see the beginnings of the physical abuse from Dee Dee. In her anger over the laptop discovery, she attacks Gypsy and tries to tie her up before collapsing into tears and turning on the guilt and emotional manipulation. For a moment, Gypsy is close to leaving for good but then decides to go to bed and return to her mother's side.
New episodes of The Act begin streaming on Wednesdays on Hulu.