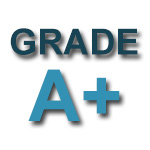 In the
Single Parents
universe,
Joust
seems to be their version of
Game of Thrones
, though I feel like
Game of Thrones
exists in this world too but I digress. Will and Angie are major
Joust
fans and they plan an epic binge tournament to prepare for the next season's premiere. Both of them are single and somewhat miserable because of it. Angie is still stress crying (and eating) post-break up with Owen and Will is upset about finding out Tracy actually has a boyfriend. These binge nights are keeping them both afloat.
At least they are until Tracy shows up at Will's doorstep echoing the same sentiment he did to her. She broke up with Jeremy on a whim and wants to turn her sizzling toaster chemistry with Will into an actual relationship! Will is ecstatic and they begin dating, while Angie remains left in the dust. She can't help but get a little jealous about Will's new relationship, the fact he's ditching their
Joust
tournament and maybe because she has feelings for him too?
Photo Credit: Ron Tom/ABC
By episode's end, Will brings over massive turkey legs to make amends with Angie for ditching her and they make up, even though Angie refuses to reveal who Poppy kissed with some overt dialogue foreshadowing their own relationship: "They were friends. It's a little too complicated..." (Also whatever happened to Hannah Simone's character?)
BUNNY EARS VS. RORY
Rory is attempting to run for class president against annual winner, Bunny Ears. He enlists the twins and Poppy's help, which, by extension, also ropes in Douglas. At first, Douglas is against getting involved in the election but all that changes when Bunny Ears starts a smear campaign and his daughters are caught up in it. Douglas throws himself into poster-making and glitter glue to aide in Rory's campaign. And also because he likes spending time with Poppy! We finally get to the next step in the Douglas/Poppy relationship as they share a KISS! I squealed at the television.
Photo Credit: Ron Tom/ABC
Neither of them know what to do about said kiss at the moment. I don't foresee them getting into an immediate relationship because
Single Parents
is clearly enjoying the slow-burn (and so am I). But it was still an incredibly cute scene. Though a short-lived one as Poppy finds out Douglas was responsible for getting Bunny Ears to drop out of the race in exchange for a $600 dollar scooter. Poppy wants Rory to win on his own merit, not just because he's the only option left.
She gets Bunny Ears to re-enter and Rory does win, of his own accord! Though he then proceeds to ban elections forever and makes everyone bow... Poppy and Douglas lament they
may
have made a mistake.
MIGGY AND THE CLAM BAKE
Photo Credit: Ron Tom/ABC
Remember Bobbi Lee from a few weeks ago? Well she is still in the picture as Miggy's new girlfriend. The problem is, she doesn't actually like Miggy for Miggy. Instead, she wants him dressed like a mannequin in a pro golf shop, make him a fan of clams, and get his tattoos removed. Basically, Bobbi Lee wants to change everything about Miggy that makes him, well, Miggy.
Graham and Sophie point this out to him as he wears clothes she picked out and asks Sophie to teach him about clam bakes but he's happy with Bobbi Lee and wants to make her happy. Ultimately however, when Bobbi Lee requests Miggy get his tattoos removed
permanently
he realizes she doesn't actually like him for him and only for her idea of what he could be. They break up and Miggy gets to be back to his good ol' lovable self.
FAVORITE LINES
Angie
: Do you have any red wine that's even redder? Like, more the color of the blood of The Sacred Ox?
Poppy
: Okay, what's happening here? Is this a cult thing? If it's a moon cult, I'm in. I love moon stuff.
Sophie
: Well, you're in luck. I know everything about clam bakes. My American Girl doll, Tinsley, summers in Nantucket.
Poppy
: We can do this later.
Douglas
: I don't want to go. I want to be with you.
Miggy
: I enjoy every odd-numbered installment of the "Fast and the Furious" franchise, #JusticeForHan.
New episodes of Single Parents premiere Wednesday nights on ABC.