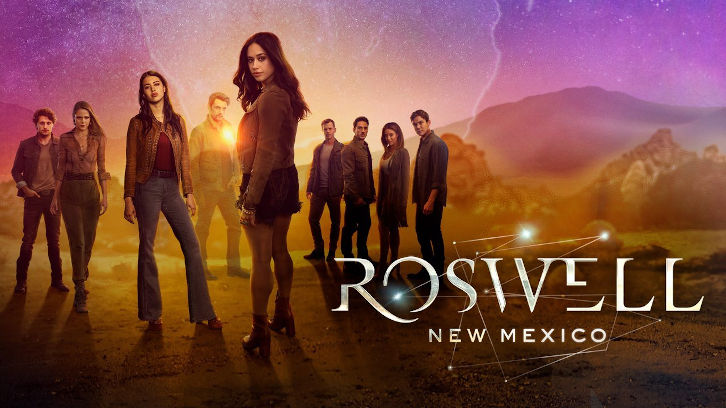 This week on Roswell, New Mexico there's a big gala. Max and Jenna suspect Maria of being the fourth alien but it quickly becomes clear she's been drugged. Max and Michael get locked in a bunker with a toxic substance. Liz saves them. Maria points them in the direction of Noah, who then takes over Isobel's mind. Noah tries to kill Liz but fails and Max knocks him out.

IT'S NOT MARIA: Of course, it's not Maria, did anyone ever doubt that? And they call themselves detectives. Sure, it's a little suspicious that Isobel couldn't influence her, but I think that there's a different reason for that. We've seen Maria have some psychic abilities and we know there's still more to the situation of Maria's mom. I don't think we're going to get to that this season but perhaps in season 2 (if we get one).

I was (kinda) right: So, I was right that Noah was shady… but way off about the reason. I thought he was working for Manes or something, not that he was actually the fourth alien. For me, the big red flag this week was that he told Isobel not to use her powers. Shouldn't he want his wife to get a better grasp on her powers so that she'd be able to defend herself better? I'm a bit confused about why he married Isobel in the first place. It put him at a bigger risk to be discovered himself, though she was so occupied with hiding her own secret that she never realized he had one too. It doesn't seem that he loves her. Did he marry her to keep an eye on her and the others? I guess we'll find out next week.
Underrated relationship: I feel like we haven't gotten many emotional scenes between Michael and Max. Most of their scenes were with Isobel and the few they had alone were a bit superficial. But this week we got a really genuine moment where Max told him he feels guilty that his mom didn't choose him too. This is something Max had been carrying around since he was a child. Every time he heard about something bad happening to Michael, his guilt would increase. I'm glad he finally voiced it. I look forward to more of their scenes.
So they're going there: What I'm not looking forward to is the very obvious love triangle between Michael, Maria, and Alex. I really thought they wouldn't go there. But there have been a lot of moments between Maria and Michael lately that indicate they will probably date at some point. And while Michael said it's definitely over with Alex, it sure didn't seem like that last time we saw them. So there will be lots of angst there. At least this is the only love triangle on the show… right?
2 episodes left: There are only 2 episodes left in this season but I'm not quite sure what to expect from them. I figured the identity of the fourth alien would've been dragged out a bit longer. I guess Manes will probably return, his exit was a bit too easy. Other than that, I have no idea what the writers are planning. I hope the season doesn't end on a huge cliffhanger since season 2 isn't a sure thing yet. What do you guys think the odds of a renewal are?
Best quotes: Max: "So, this gala tonight, would you be my date?" Liz: "Unfortunately, I've already accepted another man's request for my company." Max: "Right, your dad."
Michael: "Oh, we are literally aliens and you're gonna hold me to some outdated binary of sexuality? I'm bisexual, Max. It's not that complicated."
Liz: "Isobel, she said something nice about you in there. She is not herself."
Jenna: "This nail polish has a date rape drug detector shine." Isobel: "That's not a thing." Liz: "It is, actually." Jenna: "Welcome to modern dating." Isobel: "God, hard pass."
That's it for this week. Check in again next week for an all-new review and let me know in the comments what you thought of this week's episode.
Please be respectful in the comments, any unnecessary rudeness isn't welcome.