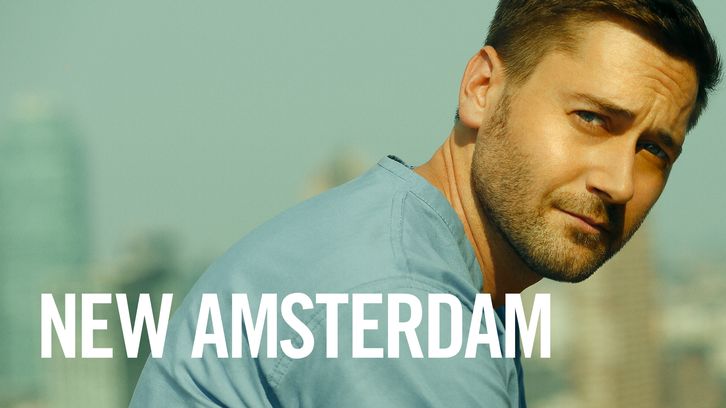 Episode 17, Sanctuary, airing April 9th, picks up where the previous episode left off: with snow falling, the power cut at the hospital, and Max and Helen seemingly about to discuss their relationship. The conversation does happen, but expect it to be delayed a little. With the power out the priorities shift to getting the generator back up and New Amsterdam becomes a flurry of activity as life-threatening conditions are tackled in the dark.

Reynolds, without power, works to save the life of the man he pulled off the fence. Elsewhere Iggy deals with the complications of a prisoner stuck in a powerless MRI machine. And mildly claustrophobic Vijay is trapped in an elevator. Despite the odds against them, all three work to save lives this week in different ways.

Doctor Candelario brings all her skills from Afghanistan to New Amsterdam and shows the city doctors how surgery is done. From the elevator Kapoor saves a life, using techniques a doctor trapped with him raises an eyebrow at. They're similar stories, with someone believing they don't have the tools because they're not used to having to improvise, while being shown otherwise. It's a good lesson for some of the younger doctors, forcing them to realize how much they rely on machines.


Helen: "You are risking everyone's life."
Max: "I am trying to save everyone's life."
Max and Helen are exactly the kind of people you want in charge in a situation like this one. Helen questions Max's decisions and gives him more options than he can see. Between the two of them they have ways of getting through this night. They have options. When he puts a lot of trust into someone others wouldn't be so quick to trust, Helen puts forth a different idea, based on the belief the storm will break in a few hours, but that would mean waiting and hoping and choosing. Max and Helen clash a little over this and it's all leading to that overdue conversation the two ultimately have.
Because Max doesn't want to choose, and this is in reference to his work, his cancer, and his relationship with Helen and all the roles she plays in his life.
Sanctuary is a solid, well-paced episode, where new skills are learned, and where choices are made that will shake up relationships and change dynamics. Watch it Tuesday April 9th at 10/9c on NBC.