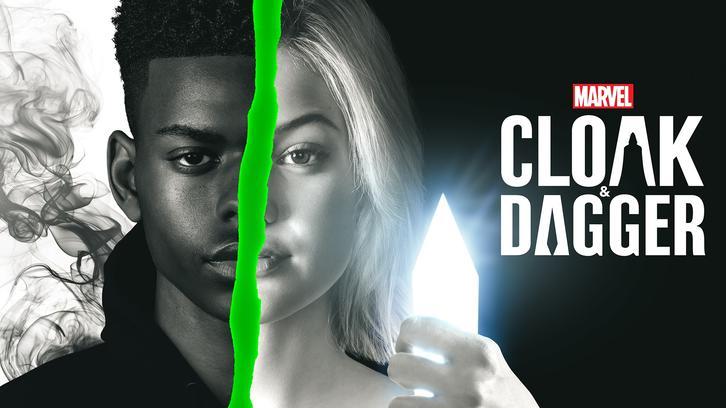 After a solid double hour premiere, Cloak & Dagger dig deeper into the mythology they have introduced and gave the stunning Emma Lahana space to shine and deliver.
Emma Lahana was simply outstanding during this outing. During this outing, she introduced two new versions of the character she played the season before. As Brigid isn´t Brigid anymore she is a shadow of her previous self, unable to properly focus and be the person she was before. Her thought process is the same, she is on the same advanced logical level but she is missing the edge. Mayhem, on the other hand, has a bit too much edge. So much that her impulsiveness makes her reckless and above anything dangerous. I loved the nod to the New York reporter, think the show referenced to a familiar red-head which is well known in the Marvel Universe.
Mayhem`s introduction and pov introduced into this outing were smoothly executed. The thing that I appreciated the most is that Mayhem despite her recklessness isn`t just a villain. She can`t control who she is, she has taken the black and white pov to a whole new level and it is dangerous, dynamic and sexy. It gave the show a new dimension and it worked just throughout the whole outing. Using Priest Delgado to get us through Mayhem`s journey was a smart move. It created depth for both characters and showed why Mayhem is doing what she is doing right now.
Her vengeance towards Connors felt relatable. He is a trigger for her and she needs to express all the hate she feels towards him. Mayhem roughing up the club to score information was great. Ty and Tandy do need some combat training, for that matter. The face-off between Mayhem and Brigid was shot perfectly. The intensity was palpable and Brigid weakness could be felt.
Ty and Tandy`s experience of Mayhem`s actions and what the missing girls went through created a deeper conversation. Are Mayhem`s actions justified? Is doing the right thing for the wrong reasons justifiable? Can we find light in this world which treats women so badly? Those seem like topics the show will explore as they enter this season and I can`t wait for the show to explore it deeper.
The falling out at the end of the episode was a visual pleasure and story wise took a quite unexpected turn. Ty absorbing Mayhem was a twist I didn`t expect at this point. The show exploring the world "inside" of Ty was something I certainly expected but the writers certainly aren`t wasting any time and I love that. Mayhem having to face Fuchs or her memory of Fuchs in this dimension should be an interesting ride. Can`t wait to see it unfold.
It was great to see Mina Hess back. She was a great character during season 1 and I hope we get to see more of the wonderful Ally Maki.
The world of Cloak & Dagger is progressively expanding and creating a deeper mystery to live within. What do you think of the latest developments? Do you expect the world within Ty to grow and how long before Connors and Mayhem get out? Drop by the comment section below and share your thoughts on the third outing of the second season.