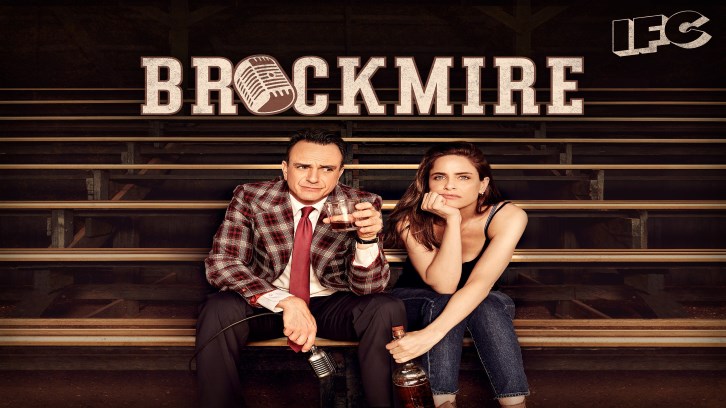 Going from drunk asshole to sober asshole isn't the dramatic makeover you think is.
This season begins with Jim struggling to manage his sobriety and try to counteract all the wrongs he did in the past, which is no easy feat. Every aspect of his life is affected by his now restless and way too sober mind, but he's still definitely himself, he still goes on his little rants and there are more than a few shots towards Florida. For those who miss Julia, she'll make an appearance and they have some great scenes, but there's a lot of drama there.

The work they do this season with sexism at the workplace was also interesting; since Jim is our main guy we see the focus on him struggling to adapt but always willing to learn. He continuously boasts about being a changed man even though he's struggling to be that man, but it is understandable, sometimes it's hard to truly change unless you believe in yourself a little bit too much. And the road still isn't easy, he still has to deal with the consequences of the man he was before, so, in a way, he always has to overcompensate.

One of the best things about the season is Jim's new sponsor, Shirley (Martha Plimpton - The Good Wife, Parenthood), she has her own issues but you can tell she's been through it, and she helps Jim a lot. Another highlight is J. K. Simmons (Whiplash, Counterpart), he and Jim have a bizarre relationship at first but he became one of the characters I looked forward to seeing the most. But hands down the best thing is Jim's blossoming friendship with Gaby (Tawny Newsome), his new coworker, to me, there are few things on TV that are better than seeing the development of a good platonic friendship, it's sometimes almost like a romance without the drama and I love it.

This is a wonderful season in its entirety, seeing Jim evolve as a man while still being hilarious was wonderful. The good news is that the show has already been renewed for another season, so there's nothing to worry about there; the bad news is that given the road they're taking, I think season four might be the last, but I might be completely wrong so don't take my word for it.

Quotes:

I was not built for the 21th-century workplace.

Truth always sounds awful when you hear it out loud.

Even for Florida, the whole thing was extremely Florida.

I have absolutely no clue how to convince someone to have sex with me without the aid of alcohol.

Season three of Brockmire premieres Wednesday, April 3 at 10:00 p.m. ET/PT on IFC.