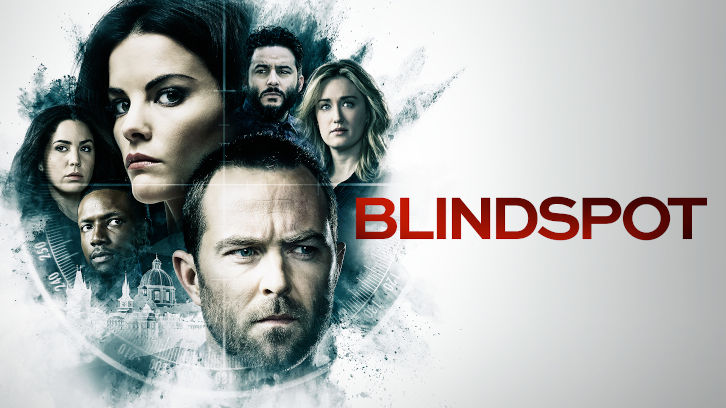 This week's episode was incredibly packed, with interesting storylines all around. There was a lot happening through all the bee puns and science lessons. Ohana was a solid, well rounded episode that propelled the plot forward. It managed to develop the characters, as well as the storyline. Plus, having Bill Nye is always fun treat.

The episode dove into Patterson's family dynamics when another one of Jane's tattoos is decrypted, leading the team right to Patterson's father, Bill Nye, The Science Guy. Kurt continues to idolise Patterson's father, but the humour of the situation somehow falls flat. With Patterson busy because of her work, she's not as close with her father as she probably should be, and it hits her. It's understandable that she wouldn't be though, she spends countless hours at the FBI. Her team could almost be considered as her family. Still, it's important to take the time with her family also, as the team points out. She never truly believed her father is one of the bad guys, but she still treats them as suspects. The presence of her father's protégé brings out the jealous side in Patterson, which is entertaining to watch. She has no qualms in labeling Ginny as the evil mastermind behind the poisonous cantaloupe as the episode started.

After proving Ginny's innocence in the ordeal, the team follows another lead, with another employee, Nick. He wasn't a very good bad guy, seemingly regretting his choice at being a villain. He was mad the melons made it out of the green house killing dozens of people, while the bees had the potential to kill millions of people. In the end, Nick dies at the hand of his own killer bees, accepting his own faith.


"There is always going to be plenty of excuses not to spend time with family, but one day they are not going to be here, and you're going to wish you had more chances." –Jane
When they think they have contained the threat, and the killer bees are in custody, Patterson joins her father and Ginny. The pair is trying to get the bees to the good side, at their lab. All is not over though; there still are some bad people after the bees. Patterson excels under pressure, figuring out a way out of their predicament while reassuring poor Ginny. Within her five minute window, Patterson finds a way to use the bees against her attackers and when the team arrives, the treat is already neutralized. I've said it, but I'll say it again, Patterson is a badass. I have to admit though, Jane's ninja jump to take down the man keeping Bill hostage was also incredibly badass.
Parkour!
The episode touched on family dynamics, and while it focused mostly on Patterson's, it also brought Kurt's into the mix. The end of the episode brought to light some skeletons in his family tree. His dad wasn't the only one with the shady past. Jane and Kurt were still rummaging through the bunker contents when they came across the card from a woman's shelter. This didn't seem like a Remi memento, so they assumed it was left behind by the woman who accessed the Sand Storm bunker that Patterson had set up surveillance on. The woman, who goes by the name of Jessica Smith, had once had ties with Sandstorm.
Rich comes to their apartment, and to show them the sketch of the woman identifying as Jessica. It surprises both of them when they recognize the woman as Kurt's mother. I am anxious to see if this ties into Taylor Shaw somehow.
Tasha, on the other hand, is not doing so well. She's obsessed with finding Dominic, with finishing what was started, and bringing HCI global down. In the beginning of the episode, it's hard to see why she's so committed; her team doesn't get it, and urges her to take a break from work. Is she still haunted by what Madeleine told her, that she still hadn't decided what side she was on? Is she is trying hard to get the FBI to believe the side she's chosen?
The team don't expect Tasha to find Dominic on her own, but it's pressure she's putting on her own shoulders. Reade invites her to crash at his place since she no longer has a place to call a home, and she quickly accepts. She takes the help without a fight.
She's not digging the motel life.
This comes to show that she's tired; she's exhausted.
"You're the reason we're still hunting Dominic and HCI global. Had I been the one to stay undercover, HCI Global would be dust in the wind by now."-Claudia
It's Claudia that understands her motivations best, and states them for all to understand. Tasha has failed her mission, and Claudia has no problem telling her that. She joined Tasha in New York, with new information about Dominic hoping they can work together on it, alone. The difference between Tasha and Claudia shone through. Claudia works alone, and Tasha no longer wants to. She's been working on her own for a very long time. She now understands it's better with a team. She is always pushing to include them, to the great dismay of Claudia, who decides to follow up on her own, getting killed in the process. Reade responds to Tasha's call, and I loved how he was there for her in this episode. There has been enough bashing on Tasha for a while now. She needs help, and she's actually asking for it.
PS. Patterson and Rich as a couple is hilariously disturbing. They have great chemistry, yes, but not romantic chemistry.
PS2. I loved this episode!