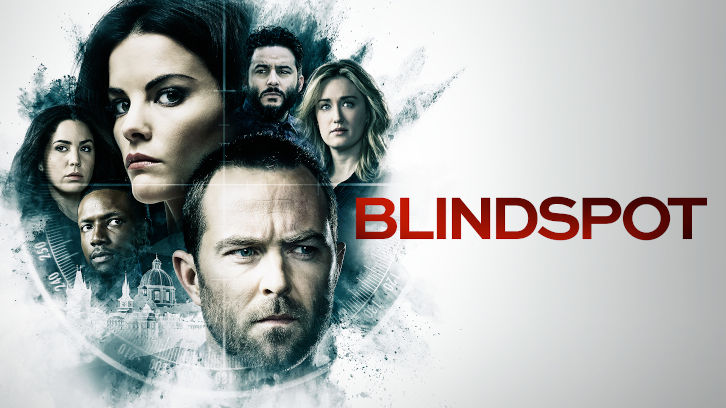 This week's Blindspot was breath-taking; it was gut-wrenching. The first few minutes of The Night of the Dying Breath really set the tone for the rest of the episode, painting the urgency of the situation. The team was racing against the clock to save Jane who had been drugged and kidnapped by Dominic. Little did they know how little time they actually had.

Zapata had put the cuffs on Madeleine in the last episode, and while the season's villain was in FBI custody, she obviously had more tricks up her sleeve. She remained untouched, unaffected by the accusations the team was putting on her. She wouldn't talk, not even when her lawyer showed up. She plays with them, buying time. She wasn't giving up any information until Tasha tries her hand at it. She had spent months with her, she knows her better than anyone. Tasha knows what buttons to push and uses her family against her. So for the sake of her children, Madeleine decides to tell them what she knows about Dominic.


"You were confused. You still hadn't decided which side you were truly on. You still haven't"- Madeleine
The exchange between Tasha and Madeleine was great, a battle of power, and we got to witness the shift in it. In the end, the FBI managed to up one on Madeleine, and send her to jail to await trial. But, even with Madeleine behind bars though, the fight is not over for the team. As the ending of the episode depicted, Dominic will continue on with Madeleine's plan in the hopes returning in her good graces.
Dominic tried to leverage Madeleine's release. He will give them Jane's location once Madeleine is safely in a plane. It's a deal Kurt wanted to do right from the beginning, understandably, but as the clock continued to tick, it also became a deal the whole team wanted to make, even if it meant losing their jobs and going to jail. It just goes to show how close the team is, they are so much more than colleagues. When Jane asked to speak with Reade alone, it was no surprise that she made him promise not to compromise the case for her. It's just the type of person she is.
Jane has been buried alive and it's hard to imagine just how terrifying it must be, but Jamie Alexander did a great job at portraying it. Jane had to solely trust on her team to get her out of this, she is
almost
powerless. But, even stuck in a 7x2 wooden box, Jane still managed to prove how much of a badass she is. She's buried with only a flashlight and cellphone with a critically low battery. She doesn't remember anything between the fight at the hospital and waking up in the box. Patterson and Rich still managed to find enough to go on. The cellphone towers gave them some information. The composition of the dirt also did. The insect that bit Jane gave them even more.
My heart broke when Jane's cellphone died, it was a gut wrenching scene. She was truly alone in that coffin. She doesn't feel sorry for herself for a very long time though, Jane is a woman of action. She MacGyvers her flashlight with her bra wires to charge the battery enough for another call. It's enough battery for Patterson and Rich to locate her, and for Kurt to come save her.
Yay, team.
I thought this episode was really well done. While the characters all feared for Jane's safety, I did not believe I would. There were few seconds here and there though where I did wonder if they would go there, and that's a great thing.
"You were right. If we lose each other, Madeleine wins." –Reade