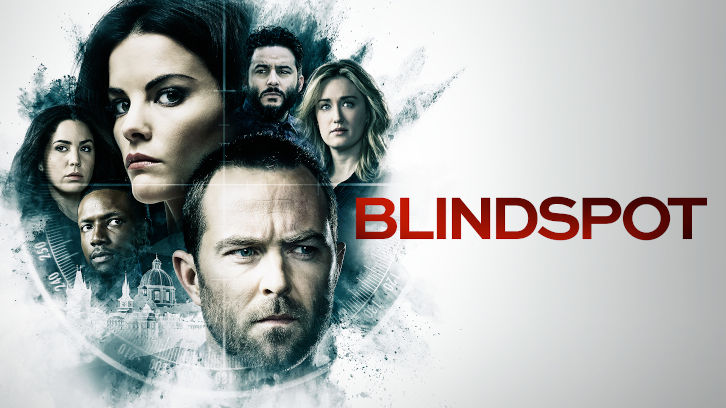 Again, this week's Blindspot was pretty spot on. "Everybody hates Kathy" was another very entertaining episode. The episode starts off with a security breach at a corporate party that connects to one of Jane's tattoos. Upon digging a little, the team uncovers that the stolen files contained access codes to a satellite armed with missiles that could annihilate a country. As bad as this sounds, this wasn't even the most interesting thing happening in this episode. With everything going on, the weaponized missile in the sky didn't even seem like the main focus this week.

There was some pretty good bait and switch when it came to this episode's villain. Sadly, when I saw Elizabeth Mitchell, I knew she wasn't simply the clueless wife and saddened mother. She surely had a bigger role to play, and she did. The mother used the Bluetooth transmitter in her son's insulin pump to steal the classified documents. It's pretty clever, she still gets caught. When she does, she does right by her son and surrenders, coming to terms with the series of bad choices she mad that led her to that moment.


"I am so, so , sorry. Please forgive me." –Scarlett
Jane and Kurt are in Philadelphia as the episode begins. After discovering that Kurt's mother might have been an asset to Shepard, the married couple head out to the Diner where his mother works. She is an addict, made some bad choices in the past, and Kurt cut off contact years ago. There are a lot of parallels between the case and Kurt's own family. He's had it worse in his mind though, at least Thomas had at least one parent who cared. As Rich so cleverly points out, Kurt wasn't blessed in the parenting department. They end up bringing his mother back to the FBI headquarters upon learning she's in trouble with a local gang. It doesn't surprise Kurt, and he does nothing to hide how disappointed he is in her.
They learn that the meet was orchestrated by Shepard who sent both Jane and Kurt's mother a key. Was is because she wanted the Wellers to patch up their relationship? I doubt so, but I have no theories at the moment.
Anyone?



"Yeah, I think you are. She's family." –Tasha


Kurt's mother is in danger, and Jane urged her husband to help out. She brings her to their apartment, where they have a protective detail. It's Jane that gets stuck on babysitting duty and she learns that there is more to Kurt's history than he knows as she bonds with her in-law over tea. Surprisingly, it's Zappata who is the one to tell Kurt to give his mother the 100 grand to clear her debt. It's what you do for family. In the end, he does so. He gives his mother the money and offers to pay for her rehab. It's unclear if she accepts to go, but it's clear that Kurt still has a lot of resentment towards her. He is still unable to tell her he loves her.

In other news, Kathy is out of jail and thank god for the flashbacks because I had absolutely no recollection of who she was. She's out on good behavior and still hacking in the name of the Three Blind Mice. Patterson and Rich really paired up with a crazy one. As soon as she gets out, Kathy breaks parole and hacks a bank, causing havoc in the stock market. When Reade tells Patterson and Rich to take care of it quietly, I'm sure he didn't mean to silence her with money, but whatever.


"I am going to quote someone very wise that I once knew. Keyboard vigilantes must sacrifice themselves for the greater good." –Rich
The pair finds a series of clues that leads them to their former teammate's location. She is happy to see them, needing them for a fitting for her wedding. Rich and Patterson continue to be great together, they light up the scenes they are in. They are funny and incredibly endearing. When the writers first brought in Rich I thought he was too over the top, but he's really grown on me, especially as to how he plays off of Patterson. They manage to work out a deal, 200,000$ for her silence and good behavior. Patterson is stinking rich, isn't she? Everything seems to have fallen into place until the identity of her fiancé is revealed. It's Dominic.
*Shocked face.*
He will use Kathy's hacking skills to unleash Helios which doesn't look good for the team.