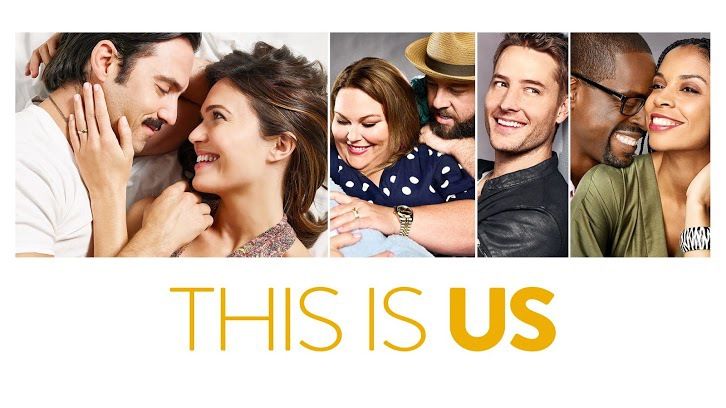 "You wanna do this right now? Let's do this."
On this last episode of This Is Us, we see all the stories progress but it's made pretty clear all this episode is trying to do is preparing the set up for the last two episodes of the season, next weeks one about Beth and Randall is bound to be a tour de force and a tear-jerker, and I'm guessing the finale will provide some more answers about the flashforwards we've been seeing throughout the season, so without further ado, let's get to it.

The flashbacks in this episode were focused on the kids going to their first dance, Jack and Rebecca are chaperoning which provides a fun setting for all the family to be in the same place, we didn't see much of Kate, only that she has friends and she seems happy, Kevin is gunning for his first kiss with Sophie and Randall is stressed about an upcoming test. Rebecca is super excited about the dance and reminiscing about her own experiences but then Jack confesses he never got to go to any dance because of his father. In the end, they dance together and he says how much he appreciates the fact that the kids have normal lives, compared to his own, and says it's all thanks to her. The moment is sweet but I can't help feel a little ichy about him saying it's effortless for her since, if one thing is clear, it's that none of it is efortless.

Kevin and Zoe are trying couple's therapy, she's worried because he seems like he's always performing in a way and she doesn't want to fall for it if it's not 100% genuine. She's also taken aback because he mentions wanting to have kids with her but she later tells him kids were never part of her plan. She says she likes her life the way it is, but it also makes sense given her trauma, when you have a screwed up childhood and haven't yet been able to truly heal it's hard to want to impose anything on someone else. She says she has thought about it a lot so he should do so too before making a decision, that if he truly is on the same page, she'll be there for him through all of it, but if not, she doesn't want any of them to waste their time. If you think about it, giving him an ultimatum like that is not really the best idea, he clearly wants her to be there for him so he might agree just to keep her around but the issue could come up again later on and create some more trouble for the couple.

Kevin seems to be trying out different AA meetings and one of them is so close to Sophie's he stands there looking at her door, and then she comes home, she asks how he's been and says she's engaged but they can still get coffee together. He tells her about Zoe not wanting kids and she says maybe he doesn't want to make a choice because he never had to, he always got everything he wanted. He comes back home and tells Zoe he chooses her, of course, but as I said, I can't help but think this is not the last time we'll hear about it.

Randall is super stressed with all his new responsibilities while trying to support Beth in getting what she wants but he's clearly on edge about it, making Randall's issues very visible for the first time, for me at least. I do find it weird that he has no one to help him with anything at work, not even an assistant. Beth seems to be doing great at her new job but they keep running into bumps, in this case, an opportunity for her to be welcomed in the desition-making process at the studio coincides with a dinner that could help Randall get into important committees. He thinks Beth isn't coming so he gets angry and leaves her a voicemail where he says things he might not be able to take back. It turns out Beth was on her way and her phone died so after getting there late, and putting her best poker face during dinner, she tells him she heard the message and maybe he should sleep in his office but he refuses.

When we see Kate singing "You Are My Sunshine" to little Jack it's definitely moving, and given the episode title, you know what that could mean. She seems to be handling everything pretty well but Toby seems overwhelmed, he meets Gavin another parent that has been there for six weeks and they compare nightmares. Afterward, he opens up to his wife, he says he's not sure he's cut out for it, which doesn't seem like the best thing to say at such a delicate moment, she says she's been feeling alone but they'll be okay. The episode ends with Toby holding Jack for the first time and Beth and Randall deciding to finally have it out while Jake Houlsby's "Howl" plays in the background beginning with the line "This is the calm before the storm..." and we just know it can't be good.

What did you think of the episode? I look forward to your comments and I leave you with the poll.