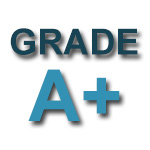 Imagine being stuck in a flying metal canister with a bunch of pre-teen girls all screaming bloody murder over your little brother who doubles as a pop star? Brooke and Carey Dubek can relate since Chase is releasing his album on a
plane
, because only lame artists do album releases on
land
.
While waiting for the livestream to start, Carey - now with de-douchified hair - and Brooke - who wants to get not-so-subtly get Carey's opinion on her getting back together with Lance - talk about the fact today is their dad's birthday. They check in on each other. Their mom is doing fine apparently, she's sporting jewelry from her new line (because her book deal was so successful she's allowed to do apparel now) and doesn't seem phased by the anniversary. `
Things take an awkward turn when Chase decides to dedicate the livestream and 10% of his album sales to the American Cancer Society because he has a dad who died of cancer. Why? Because Chase
doesn't
have a dad who died of cancer.
Carey, Brooke, and Pat try and figure out a way to execute damage control before the public finds out the truth and labels Chase a liar. With the livestreams going everywhere but the bathroom, the lavatory becomes the only place without cameras and has to serve as an uncomfortable, impromptu meeting place! "Hey mom can I talk to you in the bathroom for a sec?"
Even Street gets suspicious of the Dubek's continuously going in and out of the lavatory and
he's
toting around a therapy pig named Helen (she's a star though no shame to you Helen, I love you).
The constant back and forth and the lack of AC on the plane, pushes Pat to a breaking point. She has a meltdown on camera, revealing to Chase, and the world, the real way her husband died. He was an alcoholic and froze to death on the roof of the house. His pants were down and his penis froze too - so it was a dickicle? Her neighbor Lisa had to use a blow dryer to un-thaw it and that's a visual I will never un-see.
Instead of the meltdown causing more problems for Chase, it actually starts the hashtag #MyDadFroze trending on social media. Lots of people have frozen alcoholics for fathers apparently! It's way more marketable than cancer which is totally overdone. Chase's career is saved and he's even been asked to perform at the VMAs.
The writers on this show deserve so many nominations at the Emmys. It's brilliant.
Lines of the Night
Cary
: You know if this plane goes down the headlines going to read 'Chase Dream comma others' we are 'comma others'.
Streeter
: I consider you guys family. You and Brooke are like grandparents to me.
Pat
: How about this? We crash the plane!
Cary
: Mom!
Pat
: Not into a building, Carey! Into a field, so only we die.
Kid
: I need to use the bathroom!
Brooke
: Use the other one.
Kid
: It's full too.
Brooke
: THEN KILL YOURSELF.
Pat
: That's right everybody, my husband died with his dick frozen to the roof!
Shuli
: The hashtag #MyDadFroze is trending across America.
New episodes of The Other Two air Thursday nights on Comedy Central.