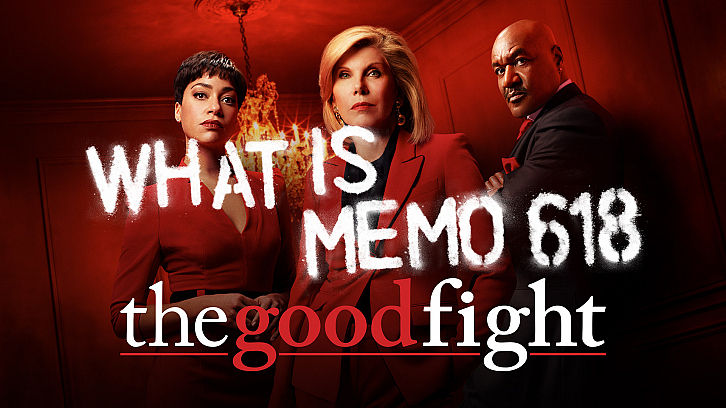 After almost 10 months, the criminally underrated and largely overlookedThe Good Fight finally returns for it's third season with an episode that mostly deals with trying to wipe the slate clean and give Reddick, Boseman & Lockhart a new beginning.


The episode largely centres on the passing of Carl Reddick unconvering some unsavoury secrets that could threaten the integrity and reputation of the business (yes, you can probably guess what road they're going down). Over the past year or two, multiple shows have tried their hand at this type of episode, but very few that I know of have also looked at how race relations also factor into this as well, which is something that is very clearly to the forefront here. Adrian tries to hide Carl's crimes from Liz, but it isn't long before she finds out exactly what he's been up to, and Audra McDonald absolutely knocks it out of the park in a series of scenes both in the discovery of her father's indiscretions and in the aftermath of how she might exactly settle or clean up everything that he's done.
He's dead now, and now he's truly dead.
Whilst the Reddick plot takes up the majority of the episode and most characters are involved in this, Diane worries that Kurt is cheating on her, but the truth is actually far worse than she thinks and propels her to revisit someone from her past and take action. In fact, she may even seek out someone who characters may associate with someone else in order to achieve something for what she perceives to be for the greater good. Whether this will actually pay off or not will be determined at a later date, but Diane is definitely on the warpath.
As
previously reported
during the TCAs, throughout this ten episode season, every episode will by titled 'The One....' a la Friends. Yes, The Good Fight is getting their Friends on, with a little bit of their go to Trump bashing and lawyerly ass-kicking as standard.
Elsewhere in this episode, The Good Fight fully leans into it's slightly fun and bizarro side with the appearance of a talking bruise (with one character having a full blown conversation with it), a musical interlude, and the power of designer sunglasses. The Good Fight returns tomorrow on CBS All Access.