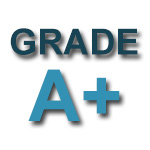 The twisted saga of Gypsy and Dee Dee Blanchard continues on this third episode of
The Act
. Gypsy and her mother pay a visit to the local comic con at behest of their neighbor Shelly, who has her own connections to the convention. Dressed as Cinderella, we're transported through the romanticized, fantastical odyssey of the fan convention world. What might appear traditional and cheap to some is transportive to Gypsy, who is rarely allowed to immerse herself in the make believe outside her own imagination.
At the con, the Blanchard girls meet two wolverines. One is an older man named Russ who takes an interest in Dee Dee and the other is a guy named Scott, a friend of Shelly's who is enamored with Gypsy. Despite being told by her mother she is only twelve years old, Gypsy acts upon her dreams of being swept away by her Prince Charming and Scott fits into the constructed narrative she's created for herself perfectly. They spend time together at the con while Dee Dee is otherwise occupied. He tells her she could be his Jean Grey.
Photo Credit: Brownie Harris/Hulu
After leaving the event, Gypsy stays hung up in the world she has rapidly created involving her and Scott getting a happily ever after. This is further encouraged by the terrible discovery her mother has been lying about her age more so than she'd thought. On Gypsy's insurance card, she sees she was actually born in 1991, making her 19 years old. It's unimaginable that a mother could stunt her own child's growth like this. Even realizing she is an adult, that doesn't change the years of emotional manipulation and the toll they've take on Gypsy's psyche. You can't rapidly progress someones mental maturity over night.
Gypsy breaks into their nest egg fund and steals enough money to buy herself a burner phone. Between the phone and her new private Facebook account, Gypsy is able to find and connect with Scott. They begin texting each other nonstop. Their entire relationship comes with a major ick factor. Even though Gypsy may be an adult physically, she is nowhere near that level in her mental status and it's clear some part of Scott is acting on predatory impulse. Especially as he doesn't even seem to believe she's 18, which leaves you with the unsavory realization he might not care if she's legal or not.
Photo Credit: Brownie Harris/Hulu
However, it is also clear Scott never intended things to progress beyond social media, at least not as rapidly as Gypsy intends it too. One night, Scott gets into a drunken bar fight and winds up at the hospital. Gypsy takes this opportunity to sneak out of the house and leave Dee Dee a note saying she's not coming back "signed your 19 year old daughter". Scott takes her home with him and things progress into an almost intimate encounter before Dee Dee shows up and has a meltdown on his front porch.
Forcing her daughter to leave, Dee Dee lies to Scott and tells him Gypsy is only 14 years old. Back in the car, Dee Dee rips the wig off of Gypsy's head, shattering the illusion of freedom for good.
Photo Credit: Brownie Harris/Hulu
The sad realization is, Gypsy could easily escape her circumstances. When they pull up to their home and Dee Dee forces her to get back into the wheelchair before exiting the car, it's spine-chilling, as if we were watching a horror film instead of a television drama. What's even more disturbing is knowing Dee Dee ensured Gypsy's wheelchair was in the van
before
leaving the house to track down her daughter. It was always in her plan to force Gypsy back home and into the despicable circumstances she created. Yet still, Gypsy
could
literally run away. She could have bolted out of the van. That act alone would have warranted a serious inquisition into their lives.
But she doesn't. Because she has been so brainwashed by her mother, the idea probably doesn't cross her mind. And if it does, it comes with the frightening implication that she might still
need
her mother, despite what she feels and thinks. There is an obvious co-dependence between the two that cannot be shattered in one simple maneuver. Perhaps Gypsy is a willing captive, but that's because Dee Dee constructed the perfect cage.
Photo Credit: Brownie Harris/Hulu
When we flash forward to the eventual crime scene, Shelly, Mel, and Lacey discuss the possibilities. Who could have killed Dee Dee? At the moment, they don't think Gypsy had anything to do with her mother's murder and their line of questioning is about whether or not there was a man in the picture. Shelly mentions one time, four years ago, Dee Dee called her in hysterics in the middle of the night asking where some guy was.
Of course, now we know Dee Dee was trying to find out where Scott was to find Gypsy. But we also know, Dee Dee never contacted anyone again about a man. In the real story, this checks out as Gypsy did have a dalliance with a man she met from a science fiction convention. She then met Nick Godejohn, the man who ultimately kills Dee Dee, later in an online dating group chat. Except Gypsy learned from her past mistakes and was far more stealthy about her relationship with Nick.
New episodes of The Act are available to stream every Wednesday on Hulu.