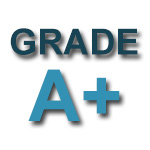 I've been eagerly awaiting the premiere of
The Act
since it was announced which case the show would be doing. The casting of Joey King as Gypsy Blanchard and Patricia Arquette as her mother, Dee Dee, only finalized my excitement for the series. I knew it would be worth my while and based on watching just these two episodes I'm happy to report I was more than right as
The Act
has far exceeded my expectations.
The first hour of
The Act
establishes the story we'll be delving into. It focuses first on the bloody aftermath, the climatic outcome of Gypsy's years of suffering by her mother's hand. We see the cops swarming the Blanchard household, the interior of a home that looks straight from an episode of
Hoarders
. It's incredible how eerie children's toys become when you know there is a bloody story to accompany them.
Rewind to the beginning, Dee Dee and Gypsy are recent Missouri transplants after they lost everything in Hurricane Katrina. They've moved into a picturesque, lurid pink home in a cozy tight-knit cul-de-sac. The house was specially built for the Blanchards by Habitat for Humanity because of Gypsy's endless litany of illnesses and her mother's endless strength in taking care of her.
Photo Credit: Brownie Harris/Hulu
In reality, those of us who are familiar with the case already know Gypsy is not really sick with epilepsy, cerebral palsy, leukemia, or any other extreme illnesses Dee Dee claims. She can even walk, despite appearing wheelchair-bound.
We explore the co-dependent relationship between Gypsy and her mother in the first episode. Every act of sentimentality, of supposedly doting motherly love, is marred by a sudden brutal act of blending food and graphically inserting into the unnecessary feeding tube implanted in her daughter's stomach, or a quiet lullaby before bed is ruined when you watch Gypsy strap in to her somewhat archaic looking sleep apnea mask. These things, if the patient truly needed them, wouldn't be as sinister if they weren't coming from a woman who makes
Mommie Dearest
look tame.
What I find so appealing about
The Act
is how starkly it stands out from other true crime shows. This is more of a journey with these two characters than the rigmarole that comes with detectives and lawyers.
The Act
shares many vibes and moments with the horror genre and has a distinctive Gothic vibe not unlike the one felt in HBO's
Sharp Objects
There is one moment in this episode where Gypsy gets out of bed to walk around the house while her mother sleeps and when she returns to her bedroom, Dee Dee is wide awake and waiting for her. It's almost a jump scare.
Photo Credit: Brownie Harris/Hulu
But not everything in Gypsy's life is hopeless. She has a fascination with her neighbor, Lacey (AnnaSophia Robb). Lacey is everything Gypsy wants to have but can't. She represents the ultimate fantasy for her, of being young, free, having a boyfriend and friends, being a normal, regular girl who can do what she wants. They become friends with Lacey looking out for Gypsy.
Lacey's mother, Mel (Chloe Sevigny), is a little more difficult to win over. She's tough and resolute, beloved by her neighbors but not easy to get close to. She becomes wary of Dee Dee after witnessing her stealing a necklace at the mall. A pro at crocodile tears, Dee Dee is able to persuade her forgiveness by claiming she's had a rough time, they all have. Then she and Gypsy have a block party to get to know everyone and Gypsy ingests some sugar - which she is supposedly deathly allergic to.
Rushing her to the ER, Dee Dee forgets her wallet. Mel brings it to her. Seeing everything Gypsy and Dee Dee go through on a regular basis, Mel decides to ask for a fresh start between them and Dee Dee gratefully accepts.
Photo Credit: Brownie Harris/Hulu
In the aftermath of her "brush with death" at the hospital, Gypsy overhears a doctor tell her mother she isn't allergic to sugar. With this news, she begins to sneak into the kitchen at night and gorge herself on soda and frosting. Eventually, her teeth begin to rot. Although I'm sure this has more to do with the plethora of medications Dee Dee has her on than the sudden influx of sugar.
We see what a routine doctors visit consists of with Dee Dee stealing a prescription notebook (something she did in real life to fill out medications for Gypsy and herself and stock her massive pill closet). We are introduced to one of the only sane doctors in the show, Doctor Chandra. She immediately becomes suspicious of Dee Dee, especially when she seems hesitant to potentially allow her daughter to come off the feeding tube.
Instead she would rather focus on getting Gypsy's teeth fixed but Chandra doesn't give up so easily. She tries to establish a complete record of Gypsy's medical history, something made difficult by all the records being lost in Katrina and the fact Dee Dee switches doctors every so often so people don't catch on to her scam.
Photo Credit: Brownie Harris/Hulu
But Chandra worries enough to call someone from Child Protective Services to the house. Dee Dee drugs Gypsy with a sedative so she can give the woman only groggy half answers. Nothing gives them away and the woman leaves, apparently satisfied with her less than thorough investigation.
Next time Gypsy goes to a doctor it's to the dentist and all of her teeth are removed - without her realizing what was going to happen. It's a horrific and tragic scene, especially given how realistic the procedure is. More evidence of how dark and twisted this show goes, oscillating between horror and fantasy. Gypsy is often representative of the fantastical side of things. She lives in a dream world, cooped up indoors all the time, it's no wonder why she has a fascination with the magical. Whereas the horror is clearly depicted by the monstrous nature of Dee Dee Blanchard.
It's not all gloomy though, Gypsy wins an award for Child of the Year, an award Dee Dee takes more pride in for herself than for her daughter. For instance, she waits until they're backstage to accept the award, when people are watching, to gift Gypsy with a pair of false teeth. Gypsy asks why Dee Dee didn't give it to her before and she says it's because they only arrived that morning. In reality, Dee Dee does everything she does for the praise that comes with it. Her obsession with notoriety and being seen as a hero for taking care of her daughter is what drives every move she makes.
Photo Credit: Brownie Harris/Hulu
This continues even on stage, where Dee Dee hijacks the speech and tells the world about how "Gypsy saved her". It's gag-worthy (but Patricia Arquette is so,
so
good, as is Joey King, might I add).
At another check in with Doctor Chandra, Gypsy gets a rare moment alone with the doctor and we can see some of the flip-side to Gypsy and Dee Dee's relationship. Remember, Gypsy can be as manipulative as her mother can when need be. In this scene she demonstrates it, deciding both out of fear, but also comfort, that she won't fess up to the doctor because she doesn't want Dee Dee to be taken away from her and leave her all alone. It's some messed up stuff.
We do get some jumps ahead to the future, the night of Dee Dee's murder, a couple times in the second episode too. We learn that Lacey knew about Gypsy having a secret Facebook account where she would meet boyfriends. We also actually glimpse Dee Dee's body and see multiple, brutal, stab wounds.
The final scene shows Gypsy adding yet another stuffed animal to her vast collection. It's made more eerie by the fact we learned earlier, Gypsy gets a new stuffed animal for
every
visit to the doctor...
New episodes of The Act are available every Wednesday on Hulu.