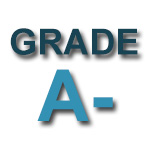 The DiMeos break out all the stops when it comes to crafting the perfect promposal video for Izzy, so imagine JJ's disappointment when Izzy says no! Since she didn't get the
Grease
theme she wanted on the committee, she is boycotting the dance. This leads to an argument between her and JJ where she essentially tells him to bring someone else.
Well, Maya, Ray, and Dylan, take that to heart and set JJ up on a date with a local C-lister celebrity named Cassidy (randomly played by Bella Thorne of all people). Cassidy is a whole mess herself.
She's playing someone in a wheelchair in her newest movie and
Speechless
has fun ridiculing those Hollywood films that use disabled people in terrible plotlines that are insulting to real people with disabilities all over the world.
Photo Credit: Rick Rowell/ABC
But the plan to make Izzy jealous does work. She comes to prom to see JJ after seeing photos of him and Cassidy all over Instagram. Except, Ray's plan takes a very "Ray" turn and JJ takes things too far.
An upset Izzy runs off into the drama room until JJ is able to pull off the
Grease
theme after all with a touching tribute to "You're the One that I Want" and the two reunite on the dance floor.
At home, Maya and Melanie are trying to schmooze an investor, a wealthy friend of Melanie's but Maya is struggling to be nice
when things don't go her way.
She's already bitten the head off at least one bank when they requested a loan and it doesn't take long for her to turn on Melanie's old friend either. She's not alone, Kenneth doesn't like him either given he's clearly attracted to Melanie.
Photo Credit: Rick Rowell/ABC
None of Jimmy's etiquette lessons stick when the guy makes a passing remark about JJ not being a good enough fit for the poster child.
Initially, it seems like Maya will have to find another investor, until Jimmy expresses his disappointment in her behavior.
If she's not taking her dream seriously enough, then why is Jimmy wasting his time at a job he hates to support his family? Maybe it should be his turn to pursue his passion if Maya doesn't really care.
Realizing how immaturely she's been acting, Maya apologizes to the investor and they're able to make a business deal.
Plus, JJ's promposal video doesn't go completely to waste. The DiMeo's edit a new one together, this time, for Jimmy and his budding architectural dreams!
New episodes of Speechless premieres Friday nights on ABC.