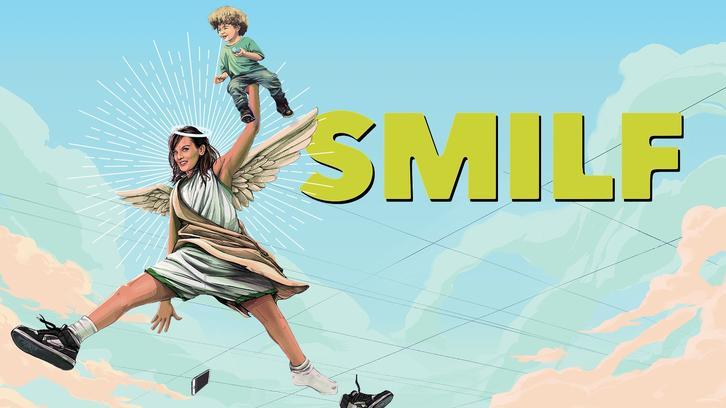 How do you solve a problem like Maria Bridgette?
This song (shoutout to the Sound of Music!) has been stuck in my head as I reread my notes about this episode, and it's a testament to the show that it can surprise with its format (like the Bridgette-less episode centered around very secondary characters) and play with it.
This episode, interestingly enough, unfolds in a western movie style, albeit sprinkled with modern references.


10 Very Important Thoughts I had During This Episode
1. The horse theme is back
You know, when during those first episodes the massus lady mentioned that the stallion was a representation of Bridgette's self or whatever, I did not predict that it would really be a recurring theme in the season. Granted, in this episode the horse symbolism is minimal, but still. For a show set in Boston, who would've thought our equine friends would be so heavily featured (not complaining though, I, like Larry, would quite enjoy having a pony. But not a rainbow one, thank you, that wouldn't go great with my complexion).
2. Eliza is always right
Whether about getting an abortion, kindly telling Bridgette maybe she doesn't quite fit in with Eliza's extended family, or leaving some guy to rot in the sun, one should always assume she knows best, since it's most always the case. Her talents also cover suturing bullet wounds, so is there anything she can't do? Nope.
3. Nelson's wooly chaps are a thing to be admired (and coveted)
You wouldn't think they'd work but they
do
and she rocks them and the Sheriff gig no trouble. Nelson in general is one of the best SMILF characters so seeing her take charge and coral (ha) everyone around was particularly enjoyable. She doesn't take shit from anyone, least of all Bridgette, whose behaviour with Rafi was questionable at best. After calling her out for flirting shamelessly with him, Nelson succeeds in being the bigger person and considering Bridgette as family, and paying for his fancy school. See, that's growth.
4. The growth came after a some heated exchanges, though. Unless they served him something else that I didn't catch, Larry did a shot just like everyone else. I guess that's one way of making him feel like a townie and not all fancy private school kid? Doesn't seem like great education though, so some things don't change even in weird western alternative world. As Nelson put it "He doesn't need a better school, he needs a better mother." Bridgette doesn't let Nelson have the last word though, this zinger was quite something too "But you're used to my sloppy seconds, aren't you?" low-blow, but effective.
5. Speaking of fashion, those cowboy hats are quite fetching. Bridgette should consider this western theme for her every day outfits, it looks great on her and most everyone else. I was not aware, however, that assless chaps meant actually going sans underwear. There are quite a few gratuitous shots of cowboys/cowgirls throwing caution to the wind and just going naked under them. Surely that's not hygienic...? Or comfortable when you're riding a horse?
6.
"You know what's irony, when people got money but they never ain't any cash on them."
Jacquie's got it right. We've all had that friend, whose parents were wealthy or who makes the most money out of everyone in your group, and yet never freaking has cash, or forgot his/her wallet, or "forgets" to reimburse you when you've covered them and always ends up stiffing you.
7. ALLY IS BACK! I always realize how much she brings to the screen once she's on it and you can compare to other, sad, Ally-less episodes, but anyway, she was a delight as usual. I'm assuming even if this episode's format felt out-of-reality, that the events mentioned in the episode are still real. So Ally has left her husband (the infamous Mr. Daddy), finally! I do hope she isn't left without nothing though, how on earth is she going to survive in the real world sans Burkin bag and horse-riding lessons?!
8. In this world, the women are in charge, and the men are, for lack of a better word, the courtisanes. So seeing Rafi all dolled up and singing softly was quite the feat, but it was a nice change of pace for his character.
9. Tutu being a saloon owner felt kind of perfect. She, Jacquie, and Eliza should just set up shop together.
10. "Awoman" now this show doesn't often get me to laugh out loud, but this did. In an episode full of #metoo references, this one still managed to catch me off guard, and it was a pleasant surprise.
SMILF season 2 (and SMILF in general since it won't go further) is almost over! What are your thoughts on these format changes? Would you consider wearing assless chaps (the wooly kind, obviously)?
Tune in next week for the season finale!