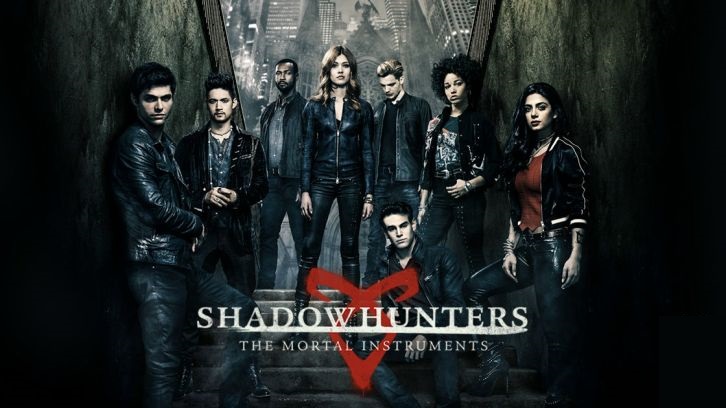 Previously on Shadowhunters, Jonathan went to extreme lengths in order to bring himself closer to Clary (no matter if that Clary was real or not), Magnus got his magic back and the werewolves were attached at the Jade Wolf.


And so we have this episode, with one of the
vaguest synopsis
I've ever seen for an episode of TV of any show. Following the attack on the Jade Wolf orchestrated by Heidi, she tries to further her plans for domination of both the downworlders and Shadow World alike, but doing so means turning against her own and playing some slightly unexpected tricks. Her actions force both Alec and Izzy to make some tough decisions for the greater good of multiple people, but some characters may not see it that way and may want to take matters into their own hands.
With Luke incarcerated and taking the fall for the attack on the werewolves, the last wolf standing is Maia, and she's not willing to go down without a fight. As everyone tries to figure out who ordered the attack, she's out for vengeance for the deaths of her pack and will stop at almost nothing until she gets it. Will she break the Accords like Heidi, or will she manage to get creative whilst still playing by the rules?
Elsewhere, Magnus struggles to both find his place within the Institute and deal with the effects of his new magic. Aline visits and wants answers from Clary about Jonathan, but the bond between Clary and Jonathan may be having more of a hold over her than she'd like to admit and later, that same bond makes Clary make the first move in their strange little game.
With this episode, Shadowhunters revisits plot points from the past in order to tie up loose ends and give their main characters both more responsibility and closure. As their personal lives develop and grow, the descent into angst has never been more ever present. Shadowhunters airs Mondays at 8.00 on Freeform.
And with that I'm going to leave you with a few teasers to tide you over until the episode:
- If the last episode meant closure for Maia and Jordan then this episode may bring closure for another previous pairing.
-
"You know that I will always love you."
- The new Aline definitely makes an impression.
- There are some big big things happening in this episode. Buckle up kids.
-
"I'll see you in hell."