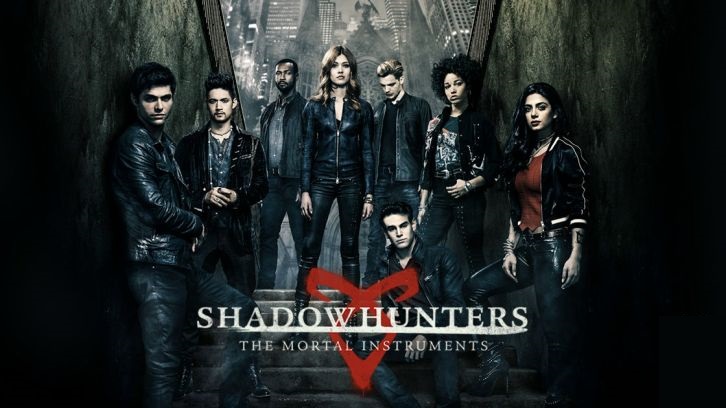 This week on Shadowhunters, Jonathan takes Clary to Paris where he hopes to retrieve the Morgenstern sword, which was already sold. Jace and Luke track them down to Siberia and later Paris and they save Clary. Alec has to tell Magnus to slow down because he keeps rushing from one place to another. Izzy and Simon search for the ancient vampire who knows more about the Mark of Cain, and it turns out to be Cain himself. They go see the Seelie Queen to remove the Mark but Simon gets seriously injured in the process and has to feed off of Izzy. The Mark does seem to be gone.

That was fast: The only spoilers I allow myself to watch for shows that I review are promos (yes, I know I write for SpoilerTV), anything else like promotional images I try to avoid. However, I did see that picture of Clary and Jace in Paris before I got to watch this episode. And yet, I figured their reunion would only be temporary. I expected this storyline to last a bit longer. This storyline felt a bit rushed to me. I would've actually liked to have seen Clary spend more time with her brother, to see her struggle with wanting to see the best in him and knowing he's evil. That's something I really liked from the books, despite everything he's done, he still affected her, more specifically the person he could have been had Valentine not messed him up. I hope we get more interactions between them.

You lost me: One of the reasons this storyline felt rushed was the scenes between Luke and Jace. When they discussed their evidence they made a lot of conclusions and assumptions I never would have. I often found myself thinking "How could you possibly know that with this little to go on?". For instance, when they were in Siberia they somehow figured out exactly what happened last week and that Jonathan is alive, all based on a set of footprints.
Slow down: So I have an answer to my question about Magnus' immortality. It's gone as well. This makes me think he's not going to get his powers back in the end, as I'd previously hoped. I'm not quite sure how I feel about this. It certainly explained Magnus' haste this week. Not only does everything take longer without magic, but he also has less time to do everything. We've never really seen Magnus rush before, because if you're going to live forever, what's the point in rushing. But now he only has a limited amount of years to do everything he still wants to do. As someone who previously had forever, this has to feel like there's suddenly a countdown clock on your life. He wants to live life to the fullest and not waste any moment but by rushing from moment to moment, he's missing a lot. Alec was right about this. Sometimes the best moments are the unplanned ones, the ones that happen in between 2 planned events. And if you're so focused on the next one, you'll miss it.
We're getting there: It took 2 and a half seasons but it seems like there's finally something blooming between Izzy and Simon. Took them long enough. I've been waiting for this. It's still in the very early stages, and Simon seems pretty oblivious but Izzy is definitely starting to feel something for him. But I hope the fact that he bit her won't mess everything up. This stuff really messed Izzy up last time and I'd hate to have a repeat of that (even though I'm sure Simon would do the right thing).
Best quotes: Simon: "You know, they say alligators live down in these tunnels." Izzy: "Urban legend. Someone probably saw a Raum demon and got worked up." Simon: "Yeah, that makes me feel better."
Alec: "The thing about moments is that you'll miss them if you're always running after the next one."
Simon: "Pretty impressive how popular you are with your exes." Izzy: "Less impressive how quickly they become my exes."
That's it for this week. Check in again next week for an all-new review and let me know in the comments what you thought of this week's episode.
Please be respectful in the comments, any unnecessary rudeness isn't welcome.