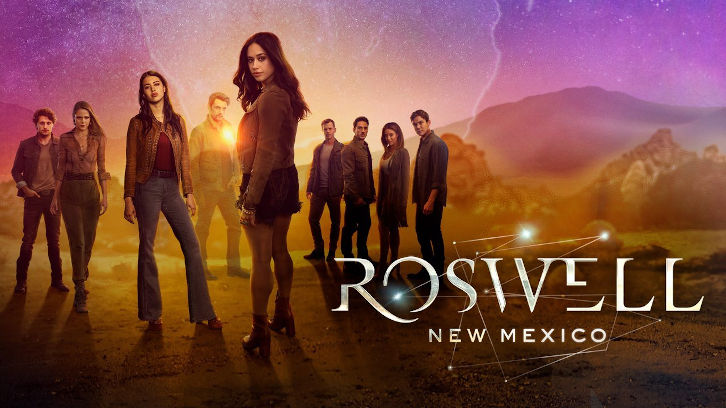 This week on Roswell, New Mexico Isobel comes out of the pod (or egg) and Liz gives her the cure which also jogs her memory. She starts to remember what happened with Rosa which reveals that she was possessed. She reunites with her husband after telling him everything. Michael shows Alex the ship he's rebuilding. Jenna's coffee guy shoots up the hospital Liz works at and doesn't remember it afterward.

I am number four: So we finally have concrete proof that there is a fourth alien, and that it's a man. I'm a bit disappointed this ruined my "Isobel can't remember she's bi" theory. I do have a feeling it'll be someone we've seen as a minor character. To give it some shock factor, you know. We don't know much about him yet, but he seems to have similar powers to Isobel, only a lot stronger. He was able to overtake Isobel's mind and several other's with ease. And he is clearly afraid of Liz. He's tried to kill her twice now and had someone destroy her research. He's definitely threatened by her.

Not sure I believe this: Everyone is handling this alien news very well, almost too well sometimes. While I get how Jenna got over rather quickly, it's Noah who has me suspicious. One minute he's pointing a gun at his wife, the next they're planning a picnic. It was too easy. I'm not sure I trust him. We also don't know much about him yet. I wouldn't be surprised if a future reveals involved him.
Too much drama: I have a bad feeling about this love triangle between Michael, Alex, and Maria. What happened last week between Michael and Maria was clearly more than a hook-up for both of them, but Michael and Alex are also headed to a reunion. While I'm glad that everything's out in the open about the hook-up, I know the drama is far from over. And I'm not all that excited.
Missing piece: So, Kyle was kind of off on his own this week (sure, Alex helped), looking for clues as to what happened to his father. I still can't figure out how his dad fit into all of this. I think it's safe to say he probably didn't have cancer, but Kyle's mom said he was confused towards the end. I wonder if what happened to him is similar to what's happening to Maria's mom. Because I'm still convinced that's not dementia. I assume we'll get a flashback episode to the parents at one point. We've got quite a few that are linked together somehow and I need answers.
Best quotes: Isobel: "Thank you, Liz. For everything. For your gentle caress, for drowning me in the sweet chocolate depth of your eyes. For your lingering scent of desert rose."
Michael: "How did you know about me?" Alex: "Massive government conspiracy."
Max: "Aren't we skipping a step here?" Jenna: "Oh, you mean the part where I gasp and I faint because you're an alien? Or the part where I hate you for lying to me for years? Or the part where I ask if I should be worried about some freaky interplanetary STDs?"
Michael: "Welcome to the party. It's a real bisexual alien blast around here."
That's it for this week. Check in again next week for an all-new review and let me know in the comments what you thought of this week's episode.
Please be respectful in the comments, any unnecessary rudeness isn't welcome.