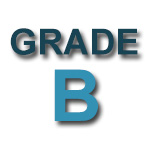 Proven Innocent
why did you not follow up with the beat down Maddie put on Dylan last week!? I'm wondering if this episode was shuffled out of production order because it seems strange for the show to totally bypass any update on the Dylan saga, whatsoever, the week after that bombshell dropped.
Anyways, the case this week is about a death row inmate in Cleveland who was wrongfully convicted of killing a cop. Maddie's ethics are called into question at a community conference. All the cases she and her team have taken on thus far have been headline cases. What about all the people who fly under the radar? The impoverished and minority groups who often get overlooked? Maddie takes this inquiry under advisement and it's what motivates her to take Devon's case.
As an ex-drug dealer, Easy feels some conflict over this case and is mostly not involved this week. A strange direction for his character if you ask me, after everything he learned in the episode involving the abortion issue.
It doesn't take much digging to realize there were some things about Devon's conviction that don't add up. One of the most damning pieces of evidence was the fact a taxi driver called in a black impala driving around at night. A black impala is the vehicle the assailant is said to have shot an undercover narcotics cop from.
The problem is, the taxi driver claims he saw that same car driving around the next day. How would that be possible? If Devon was in the black impala when they apprehended him, they would have impounded the car. By following the car trail and discovering who was actually driving the other impalas in the city the following night, Maddie finds out a man named Omar was responsible. A man already serving a life sentence. The "murder" wasn't a murder after all, it was a premeditated hit.
Maddie is able to strike a deal with Omar to confess and testify to killing the cop if she brokers a meeting with his estranged son. But before Omar can make it to the courtroom, he gets shivved in the prison yard and dies from his wounds. They don't take kindly to snitches.
His death renders Devon's trial more difficult but with the signed affidavit from Omar, Maddie is able to convince the judge for a re-trial in six months.
Meanwhile, Levi goes to court against the Husbands. He gets saddled with a hapless city-provided legal aid after he fires Maddie because of what he read in Dylan's article (about her believing Levi was involved in Rosemary's death). Maddie can't help herself though and shows up at the trial, indoctrinating herself back on Levi's defense team. She is able to shake Heather enough on the stand for her to mix up the many lies she's told.
A combination of Maddie's counsel and an insidious plan hatched from Bellows campaign team member, Isabel Sanchez, gets Levi's charges dropped to a misdemeanor. Isabel's plan is to get him into anger management where she'll infiltrate the group and try and coerce him into giving up damaging and incriminating information about Rosemary's death. Even if she did, I don't think it would be legal for it to be used in court would it? Either way, it keeps Bellow a continuous threat in Maddie and Levi's life.
New episodes of Proven Innocent air Friday nights on FOX.