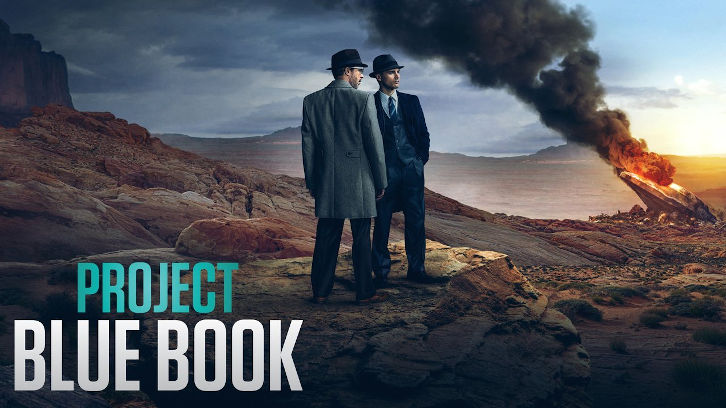 Project Blue Book
ends its first season with "The Washington Merry-Go Round" which was written by David O'Leary and was directed by Alex Graves. There is lots more intrigue in this episode and at least one death.
The episode begins with a date: July 19, 1952 – Washington DC. Hynek (Aidan Gillen) is in a hurry. Hynek surprises Quinn (Michael Malarkey) more than once. There is a very public sighting. The Generals and Fairchild (Robert John Burke) disagree but aren't in a sharing mood with Hynek. There's a very uncomfortable press conference.
We meet the President. It seems like Fairchild and Harding (Neal McDonough) have traded theories. Quinn finds himself in a tight situation. Hynek mouths off to Harding. Quinn and Hynek split up to pursue different targets. Valentine (Michael Harney) is not happy when it looks like Hynek has gone over his head again.
Mimi (Laura Mennell) makes a surprising discovery. Mimi and Susie (Ksenia Solo) talk. Something unexpected happens at Jack and Donna's. Susie tries a new plan of attack.
The episode ends in some uncertainty… be sure to tune in on
Tuesday at 10pm on History!
And here are a few dialogue teases….
Then find me proof.
It's simple. I don't exist.
What does this room think?
Alexander Hamilton thinks you can.
C'mon! Why aren't you dressed?
You are one tricky son of a bitch.
What are you doing here?
The speed was just incredible!
From now on, I'm gonna have to trust you too.
We need to leave now.
Maybe everything needs to change.
That went well.