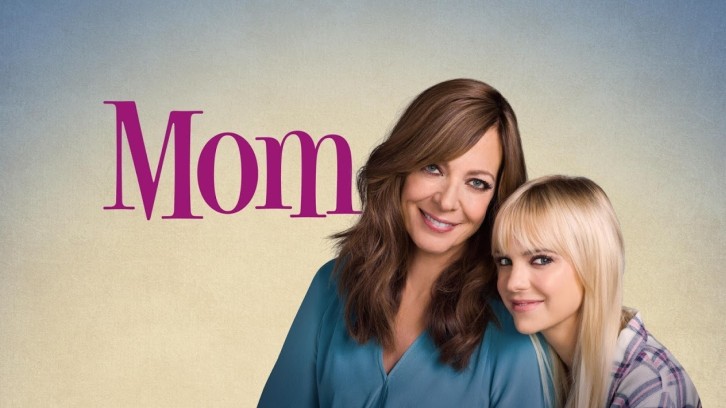 This week, the Plunkett girls face their challenges - ADD and gambling!


Bonnie's been busy moping around the house mourning her lost potential since discovering her newly diagnosed ADD. And it's getting on Adam and Christy's nerves. They gang up on her to go see the therapist Wendy suggested, and she reluctantly agrees. At the therapist's office, Bonnie meets Dr. Trevor. And I'm not sure who's going to be more of a challenge for the other. Bonnie's more than a little resistant to treatment. And Trevor's more than a little perplexed by his new client. When he points out that it seems like Bonnie, like many other of his patients, may not want to treat her ADD because she feels it allows her to claim less responsibility for her actions, Bonnie high tails it out of there. (But not before pushing his call button about a thousand times!)

With Bonnie finally off her back, Christy takes up Adam's offer to pick up a few shifts at the bar to earn some extra cash. It's March Madness and all the drunks are calling in sick to work and warming the bar-stools at AJ's. Christy's enjoying all the "stripper-level tips," when all she has to show is her elbows! She's surprised to find that among the many patrons of AJ's are quite a few guys betting on the basketball tournaments. Christy's intrigued, to say the least - especially when they mention just how much money she would make if she partook. After all, she is quite adept at gambling!

It's a packed house at the GA meeting later. Unsurprisingly, March Madness and Gamblers' Anonymous go hand in hand. Christy tells her sponsor Ned about the betting happening down at the bar and asks if by giving the guys advice on bets and taking their large tips, she was breaking her sobriety. Ned says no, but that she was coming close. He tells her that if she wants to keep working at the bar, she needs to have a plan, so she agrees to call him before and after every shift, as well as during her breaks. But sticking to the plan is easier said than done, and on her next shift, Christy again finds herself advising the bets of the patrons.

While Christy's trying to stay out of the tournament betting, Bonnie also does something tough. She goes back to the therapist. Bonnie recounts her dysfunctional childhood and Trevor says something surprising - that having ADD might have actually served her well because it allowed her to mentally "check out" from all the horrible things that were happening around her. This is the last thing Bonnie expected to hear. Trevor also says that although she wasn't in an environment to properly process her emotions as a child, it's okay for her to finally feel them now. And before you can blink, Bonnie's emoting the emotions and is in a ball of tears. Miracles do happen, ya'll.

Back at the bar, Christy's deep in the midst of "advising" bets, when in walks Mr. Sobriety himself - Ned. Yep, he figured out something was up when Christy didn't call. Christy tries to say that the betting on the game wasn't about the money, it was about the camaraderie, but Ned quickly calls bull on that. Christy admits that she knows she slipped and says she's never going to be able to stick to her gambling sobriety. Ned reminds that the whole time she was in the bar, she never felt tempted to drink, and that's because she been sober from alcohol for a long time. Just like with the booze, he tells her that it will eventually get easier with gambling.


Random Thoughts:
-Adam's pre-opening pep talk was hilarious.

-Gus's tip bucket was adorable.

-Sex addicts relapse on Easter Sunday? Yeah, that bewilders me too, Lucy!

-Best line goes to Adam when Bonnie finally agrees to go see the therapist - "For the first time in seven years, I might jump up and down."

-Bonnie's been editing her anger?? Since when?

Do you think Christy will be able to stay away from gambling? Will Bonnie keep going to the therapist? Let me know what you think below!