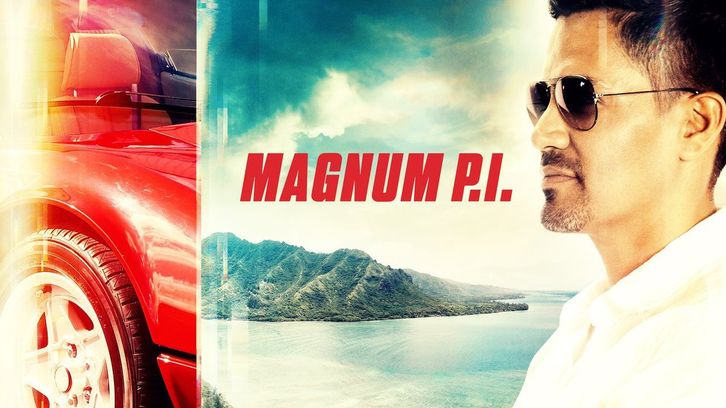 Magnum PI - Blood in the Water - Review

Season 1 Episode 19 - Blood in the Water

Aired Monday, March 25, 2019 on the CBS Television Network

On CBS Network
- Mondays at 9:00-10:00 PM, ET/PT

Warning - this review has a lot of spoilers. So, please watch the episode first, unless you don't mind me spoiling things.

MAGNUM P.I.
The official synopsis of this episode is:
Magnum and Higgins are stranded at sea after being "yacht-jacked" and must reach land before Higgins bleeds out from a bullet wound and the culprits return to finish them off.

My review...


I enjoy episodes that give us flashbacks, and this is definitely one of them. Thomas Magnum (Jay Hernandez) and Juliet Higgins (Perdita Weeks) are on the ocean cruising along on their way back to Robin's Nest in Robin Masters' new fancy yacht. I love the banter between Magnum and Higgins. They do it so well.
All is well, or is it. Of course they get "yacht-jacked" and Juliet in the process get shot in the shoulder. And Magnum and Higgins end up in the ocean surrounded by water with no land in sight. Magnum tries to help Higgins with her bullet wound, but of course, all he has is his shirt and no first aid kit.
TC and friends are stressing since TC's father is supposed to be visiting. We learn more about TC's family life growing up. I love the banter. But, unfortunately, that doesn't happen. Poor TC.
Magnum and Higgins now have to swim 5 miles, passing through treacherous waters that could bring them out to sea. Of course, this wouldn't be Magnum PI without Higgins and Magnum bickering, which brings us to The Flashback of the first time Thomas Magnum and Juliet Higgins first meet. The first of several flashbacks, you can see how their relationship has evolved, not. Oh, and Zeus and Apollo (the Doberman Pinschers) didn't like Thomas from day one. It was funny to watch.
Ever the best of friends, when TC and Rick get the phone call that Thomas and Juliet haven't come back yet and are hours late, off they go to the rescue. I loved the scene where Rick goes to this club to find one of the bad guys and how everyone literarily knows him.
Higgins, who is losing steam and blood and Magnum arrive at the dangerous currents section of the water, and you can see that will not be fun or easy to get to the other side. They make it but Higgins has finally hit the end of her rope and floats down into the water. Thank goodness Magnum is there to rescue her. And they reach this strip of land where Thomas is able to bring Higgins back to the land of the living. A few more flashbacks.
The bad guys realize that Magnum and Higgins are still alive, but Magnum is able to save them. Unfortunately, Magnum can't save the boat. But no worries cause Rick and TC to the rescue.
I really like the voice overs Magnum does. I hope they keep them up in Season Two.
I enjoyed this episode a lot, I hope you did too.
Let me know what you think of this episode. And don't forget to watch Monday nights on CBS. I know I'll be watching.