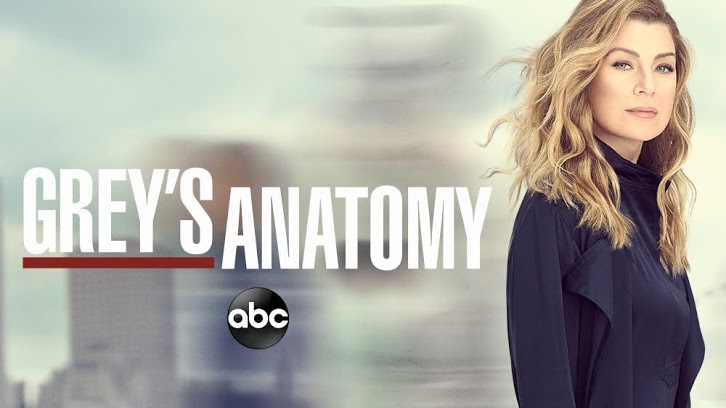 332 episodes and counting! Grey`s Anatomy reached a major milestone this night and pushed ER from the Throne of the longest-running primetime Medical show. And while this episode was a celebration indeed, I did expect it to slightly be a bit more medical. The milestone episode was directed by Grey`s own Chandra Wilson and written by Andy Reaser.

The milestone episode focused on the lives of our protagonists instead of some wacky medical cases we witnessed over the last decade and a half. The focus was the Aftermath of what the characters went through in the first 14 episodes of the season. So we saw Meredith struggle with
having DeLuca in her life as a partner and lover. The chemistry between them is certainly there and the sparks are truly flying all around between those. It was interesting to see Mer struggle with coming out to her co-workers and fearing of the repercussions of what the outing can meet to her, her career and family. Mer telling Alex she was dating DeLuca was really funny and Alex sharp response was on point. I do love their friendship and it is the stone this show can build on, but a bit more on that later. Getting caught smooching by Richard was another moment that charmed a smile on my face. I am a bit wary of what type of drama the introduction of Andrea/w`s father will bring but was very happy to see Carina back. Why isn`t she a regular Mrs. Vernoff?
A very strong part of this episode was Catherine`s take this week. Debbie Allen is a force and her whole journey this season was really impeccable. She brought so much depth to this journey making it feel so authentic. Miranda was the perfect partner for her to play off against. Miranda went through a turn around in her life and the simple things that make her happy paralleled well with Catherine`s desire to live.
Certainly, my favorite part of the episode was Meredith meeting Alex mother, Helen. It was so simple but it meant so much and we need so much more of Alex and Mer. They carry this show and their path their evolution is what kept me with this show for 332 hours. In other news, all the Alex-Jo-Hellen interactions were pure gold. I laughed so hard every moment Alex and Jo flipped on a simple remark from Hellen. Grey`s always had a special touch in handling Psychiatric diseases and try to destigmatize them. And the awkward overreacting on Alex and Jo`s behalf is certainly not the way to handle it.
And in the worst "will they/won`t they" game, Omelia went through a lot of drama this night. I really can`t predict where the writers intend to take this story but after the lovely and civilized way they handled the Teddy drama things had to boil over eventually, I guess. Losing Leo was a major hit for Owen and he certainly went from one obsession to another. I do understand where he is coming from, he had a life with Leo and Amelia and it was suddenly taken from him, he realized he could lose his another kid as well, which made him spiral. Amelia overreacting to a degree was annoying as usually but I did get her pov. She felt sidelined but it was her fault as much as it was Owen`s. Their relationship needs work and Leo might not be enough to keep them together.
Other Tidbits:
- Was I the only one screaming when they revealed Bookie scrubs?
- Maggie`s story was sweet. As said in my previous review I love to see her obsessing over stuff and it plays so well into her character. I always forget she is quite younger despite being Chief of Cardio and her not being able to coop with social pressure is always fun to watch. Loved the daddy-mentor-ish moment Richard pulled off. James always kills those.
- Mer being behind the fire was a nice nod.
- I`ve missed Schmidt. He should`ve been part of this season.
- Who else cheered hard when Tom punched Owen? I needed someone to do that for 10 seasons now.
That`s a wrap, guys. If you are reading this, you probably spent 332 hours watching Grey`s Anatomy. Hope you`ve enjoyed the latest outing of the Milestone show. What are your thoughts on number 332? Did you enjoy it or did it fall flat?