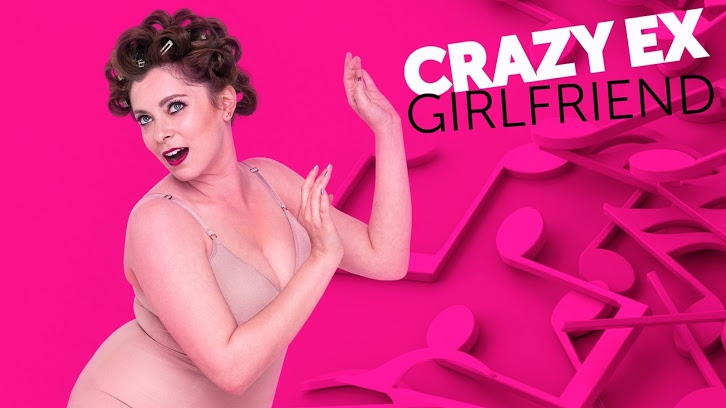 With I Need to Find My Frenemy so close to airing, instead of writing what could be too spoilery of a preview, I give you instead just a few teases about the episode:


The biggest joy of the final season of Crazy Ex-Girlfriend has been watching Rebecca figure things out and heal one episode at a time - with a little help from some song reprises. The throwbacks to earlier episodes, woven in with her journey, have put some extra fun into the last eighteen episodes. And these throwbacks have evolved - just like Rebecca.


Josh's timing needs work. What might help his timing would be actually listening to Rebecca and understanding her words – but then, he's never been the brightest character, even if his intentions are usually good.


Not even butter is any help this time.


As much as Valencia has grown there are still hints of her old self, but by the end of the episode we see her come to a long overdue realization - and it is one she is likely to fully embrace.


And of course, Audra Levine is back. Her history with Rebecca has been one fraught with competition and back-stabbing, so expect them to continue to clash. All that can really be said here is that this is touchy stuff and it's pretty complicated – but thankfully it is being handled by Crazy Ex-Girlfriend, and so the characters, and the viewers, are in good hands.


I Need to Find My Frenemy airs March 22nd on The CW.