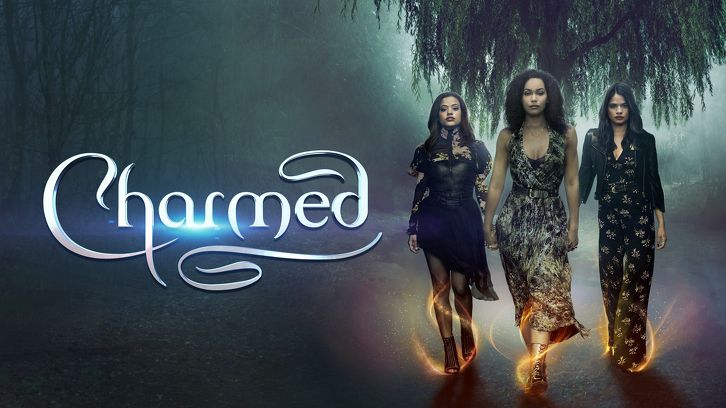 Charmed entered the second back half or their freshman season with a powerful outing providing answers, resolutions, twists, and a couple more questions. The episode was directed by Brad Silberling and written by Michael Riesz.

The major plot of the episode revolved around Macy and the letter she and Maggie found at the end of the previous episode. A quick flashback revealed to us that Marisol brought Macy back from the dead with the help of a Necromancer but in the same move unwillingly made a pact to not be able to
spend time with her eldest daughter. Macy in desperate need for answers used a spell to find out what happened and summoned up Knansie (played by Mackenzie Marsch), the Necromancer. The scene before this between Harry and Macy was impeccable. The dose of humanity and sincerity they added to this scene made it worth it.
Mackenzie Marsh was amazing in the way she interpreted the nutjob Necromancer, the balance of edginess and fear was executed fairly well and I wished she would`ve been more than a one episode job. The show is really wasting their great guest stars with these one and done vanquishes. Otherwise, Madeline evoking Macy`s dark side in the confrontation with Syd was quite terrifying. Macy`s rage was palpable and I really thought she could cross the line for that one moment. And even though that moment hasn`t happened yet, I see it unfold in the future, probably making Macy the perfect host for sourcy demon.
Nico`s return majorly played games with Mel`s head. Having her ex who isn`t really her ex around just put her on the edge and brought out the little paranoid Mel and played well into the following story with Harry. Their trip to London was very frutatious as it finally gave closure to Harry. The interaction between Harry and Mel were precious. The two of them build a fairly strong relationship over the previous 11 episodes and their scenes just flow well. The trust, the care and love that exists between them is palpable and works better with each episode. Did I wish Harry`s story would be a bit longer and deeper? Of course, Rupert is phenomenal in the role and I am sure there will be repercussions to him regaining his memory.
One of the bigger Twists this episode was the reveal that Lucy was working for Craig Parker`s Alastair. It was a great surprise I really didn`t see coming. It was very well layered and the way they used Lucy`s quirkiness to pull it off was smart. The Maggie and Parker scenes throughout this outing felt weirdish. Nick Hargrove has those puppy boy eyes and seems very sincere in their interaction but I am not sure how it will work out between them further down the line. I am intrigued to see their story unfold and what Alastair`s plan is and how his comeback will affect their future.
The episode wrapped with Macy seeking out help from Parker`s mother, entering dangerous territory in the process. Charmed returns this Sunday with a Pixie induced outing only on the CW at 9/8 Central.