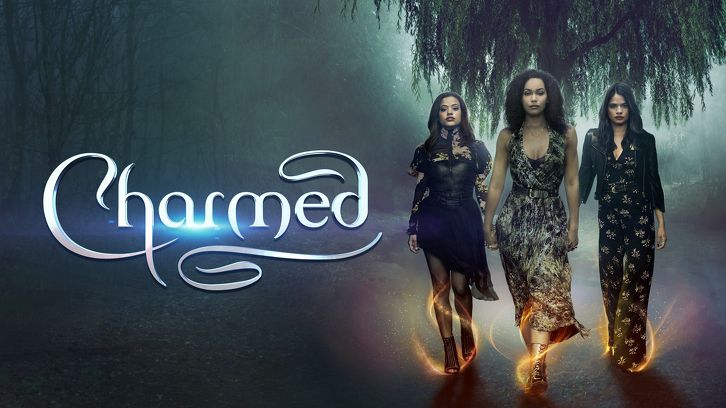 Another week, another solid outing. Charmed continues a solid freshman run, with decent story progression and character development. The writers waste no time in introducing a whole full world of interesting beings and individuals.


I`ve truly enjoyed the take the writers took on Macy`s demonic storyline. From the scene where she is pressured between Mel and Maggie`s point of views to the final moments where she decides to trust the Elders. Madeline taps just nicely into Macy`s insecurities and makes you feel for her struggle. Pairing up Macy with Harry for a "carefree" story was a great choice by the writers, first cause the two of them have great chemistry, second Harry`s insightfulness created space for the two of them to explore Macy`s fears and struggles.
Gideon and Levy were a great comedic relief and glitched well into the world with cheesy lines and awkward styles. Scott Porter and Jimmy Tatro were great opposites and just made me laugh throughout the outing. We need more Scott Porter on TV, someone outside a CBS show get him, please.
I wonder how the whole struggle between Elders and Sacanna hopefully peaks soon. I am definitely eager to see how all these stories are going to play out. It is weird seeing this aspect of the Elders being brought up this early. You would think they would smooth a bit slower into this whole storyline. Despite that, I like they aren`t burning through the story they are doing a good and strong build up and here is to hoping it pays off properly. Jada and Mel`s interaction regarding all the developments, Niko and their powers are quite well layered. They are creating a reasonable grudge for Mel and Macy and Maggie`s reluctance is a bit surprising.
Nevertheless, I likey the way the writers are edging out Mel`s powers. Being able to age things makes sense and could be a valuable addition to some future endeavors. Meanwhile, not sure what to think about this Niko`s part at the moment. I mean they mocked over exposition in this episode, all those Niko-Mel scenes were just too much. Mel`s feelings are definitely reemerging. A lot of stories to play out here. I liked the Hunters introduction and the fight scene. Very well choreographed and executed.
Last but not least for sure, Maggie and Parker went through some "Sexual Education". It was an interesting take on their story. Trust is a major factor in their relationship. Putting up this obstacle between them and resolving their issues felt natural and deepened their relationship. They are a very cute couple. Just wonder how long it will survive. I am sure that one of the Charmed-Partners won`t survive this season and Parker seems like the most likely pick.
The final moment of this episode featured the Maggie/Parker hook up resolving in Parker`s powers swooshing them through the House into a magical basement. The basement light up with a bunch of cryptical sings glowing and switching to Fiona, played by Leah Pipes. As a big fan of Leah`s The Original work, I am really excited about her arc and what her damage is. I was wondering since the Macy reveal that she may get possessed by the Source but they may let Fiona who´ll take it all in for the war against the Elders-
What is your take on the latest Charmed outing? What do you think about this take on freezing Witch powers? Drop by in the comment section down below and let me know all your thoughts.