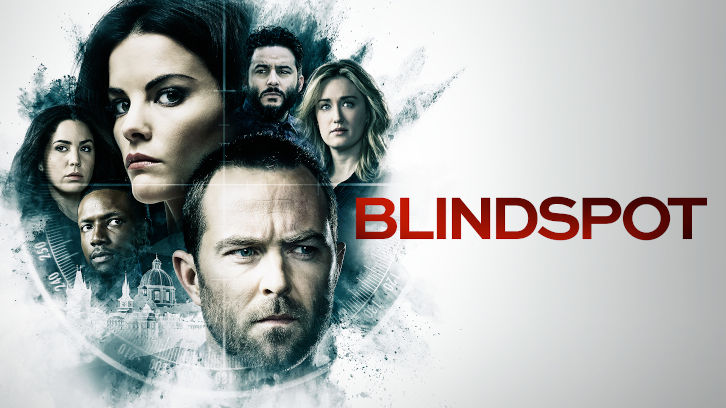 In "Frequently Recovering Struggle for Existence," the team was officially back together. It had been a while since they'd worked a case all together, as this season had them all over the place. The episode was good, while not remarkable. The episode did not particularly push the plot forward, instead trying to focus on the character intricacies. It delved Jane back into her Remi persona, and pushed her to acknowledge who she was before once more. This week's episode also pushed Tasha to reconsider how her job affects the people she loves.


"It's been a while since we've been together as a team. Since Jane stopped being evil, and you stopped pretending to be evil. I thought we should commemorate this occasion." -Rich
While the team was back together, Tasha is still not out on the field. Things are starting to look up for her though, since Keaton has woken up from his coma. Also, finally, Reade actually seemed to be on her side throughout this episode, and it was about darn time. I understood his frustration, but it was getting old. I enjoyed how they seemed to work together on this, even if Tasha was not going to let Keaton fall on his sword for her.
At the end of last week's episode, Patterson had 3-d printed a key with the instructions passed on beyond the grave by Shepard. While the blond did not know what the key opened, Jane identified it right away: it was a key to one of Shepard's old hideouts. I still don't understand why Shepard would send this to Remi. The safe house was filled with objects from Remi's past, objects meant to bring back fond memories. Jane believes it was a room that was designed to shock back her system into being Remi, but why she would still want her to have these things is still a mystery. Shepard always has a plan though, so I guess we'll see.
One of Jane's tattoos leads the team to some stolen plutonium, a key component in the making of a nuclear weapon. Once again, the team must race against the clock to stop yet another bombing in New York City.
How many have they stopped now? 20? 30? Who knows
. Using Rich's insight on the dark web, they manage to get the location and time of the meet between the person who stole the plutonium and the person selling them the implosion device. The team devises a plan to use this information to their advantage, a la Mission Impossible.
Jane, Weller, Patterson and Dave are out in the field. The team is back together, but there is new add-in to the team, Dave. He was annoying, in a way that made me chuckle, especially with the way Patterson handled him. I love when she is out of the office, and out in the field. Patterson keeps it together for the both of them. Dave is not made for field work.
"I created a monster." –Jane
When Jane and Weller get to the meet, they are informed that Greta is not working alone, she has a partner, and to Jane's surprise, she knows him. Cameron Gibbs is a man Remi had recruited for Sandstorm. Remi had played him, had harvested his hatred into something that could be useful for their terrorist organization. She was the reason he was dishonorably discharged from the army, the reason he became who he was. She was his Shepard.
Jane continues to have remorse over the things she did in the past. While Kurt tells her it wasn't her, I don't believe he's right. Yes, she was another person back then, but it was still her. Just like Cameron she was the choices she made. He is a bad person, but so was Remi. I believe she sees a lot of herself in him and wants him to change, like she did.
I agree that she needs to take responsibility, or else it will eat her alive. It's the type of person she is. She can't close the door on her past, because her past has affected more than just her future it affected the future of others. Jane comes clean about their shared past, she tells him the truth about what happened with the army. She wants him to become good, like she did. She wants the truth to set him free. He doesn't react like she would have liked him to. Cameron wants to make her pay. He intends on detonating the bomb and killing civilians. He would have, had Kurt not been there to shoot him in the back.
As I said before, this episode did not particularly stand out for me. I did not dislike it, but I felt it came up flat somehow. I'm sure next week's will be better.
Who else enjoyed Dave's presence in this episode?
Anyone have anything to add?