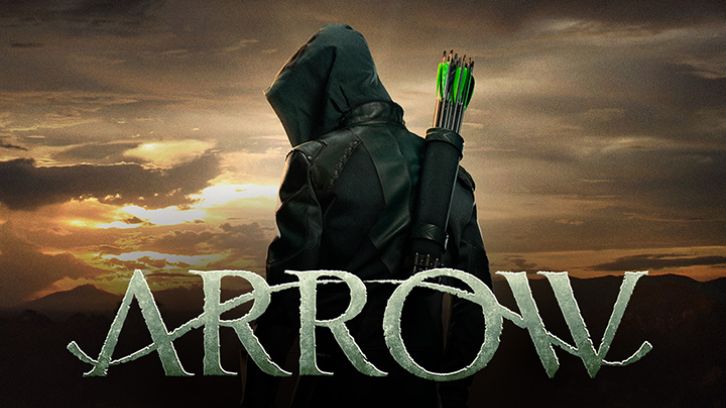 Arrow
"Training Day" was written by the team of Emilio Ortega Aldrich & Rebecca Rosenberg and directed by Ruba Nadda, whose other credits include
NCIS: Los Angeles
,
Hawaii Five-O
and
Killjoys
. Once again, we were in serious "are you kidding me" mode. The entire episode basically negates the entire reason for the SCPD bringing on the vigilantes and then realizes what they are good at. Really? We needed an entire episode about that? The future storyline was almost less annoying. As always, the highlights were the scenes between Oliver (Stephen Amell) and Falicity (Emily Bett Rickards) and really any scene with Felicity.
So we start with what appears to be one day of training – is it really that easy to become a cop? But of course, it's utterly ridiculous as Oliver, Diggle (David Ramsey), Rene (Rick Gonzalez), and Felicity are clearly the ones who should be teaching the skills.
Dinah (Juliana Harkavy) is simply annoying throughout the entire episode, putting her job before her friends because she thinks the only thing that makes her the Black Canary is her cry. And of course, she lost it when she had her throat slashed. I'll concede that the scenes between Rene and Dinah are good – but that's mainly due to Gonzalez.
The plot involves going after Midas (Andrew Kavadas) who is using his pharma business to manufacture poison bullets. And I did really like Felicity comparing the poison to melting the Wicked Witch of the West in
The Wizard of Oz
.
Taking away the team's weapons is ridiculous – that's their special skill set. It would be like taking a rifle away from a SWAT sharpshooter – what is the point?? There's less reason for them to wear their costumes – except for Oliver who has weapons stashed all over his person. Really, Rene and Diggle just use guns anyway and their masks have to cause sight problems. Dinah's leather makes some sense in protection – but is it really that easy to move in? And finally, it's not like the team has never worked with the police before! And did they have to make the police look utterly incompetent for being so rigid about protocol?
It was great to be back in the lair – and to end the episode with the team working out of the lair with the proper equipment at their disposal to be useful. I did love the scene between Diggle, Oliver, and Felicity when they tell him first that they are pregnant! How could I not love this scene as it felt like a return to the core team, right down to Diggle giving good advice again. He urges them to find a way to make it work with the SCPD or they will be right back where they started. How can you make a better future is you simply repeat the past? Does the show read what they write?
The future story line simply negates everything we are seeing because it basically affirms that Oliver and Felicity failed at everything they tried. I am really enjoying Ben Lewis as William, but I continue to detest perpetual pouty-face Katherine McNamara as Mia. The two finally play the tape, and Felicity gives them coordinates to give to the team and then tells them to get out of Star City and not to come after her. I did like that the final shot is of the Glades – which now seems to be behind a huge wall – so props to the show for commenting on the stupidity of walls.
I did like Diggle bringing Felicity ginger candy for her morning sickness and then commenting on the fact that the new tech she's working on could be big in the future – yeah. Good call Dig, we've seen that the Arrow-tech is a big deal!
The final scene with Oliver and Felicity picking baby names is sweet – but it's tainted by how wrong we know it's going to go.
Finally, Laurel (Katie Cassidy Rogers) pursues Diaz's death when she gets a call from Turner (Michael Jai White) at Slabside. He has information, but it rightly pissed that Oliver still hasn't delivered on his promise to get him out. Nice to see the show finally circle back to this. Laurel can't speed justice up, but she can – and does – bring Turner his son – Connor (Aiden Stoxx) – and surprise! Turner is going to die soon and Connor is the Connor who Diggle is going to adopt, right? – for a visit in exchange for the information that Turner saw someone in green leather do it – but not Oliver, the other Green Arrow, Emiko.
Laurel brings Emiko in, and it was nice to see someone finally do the logic math on Emiko! If Emiko's mother died a year ago, and she started being Green Arrow seven months ago? Three months is NOT enough time to be that good. Laurel knows that Emiko is not who or what she seems. But Emiko has laid the groundwork to win over Oliver – using his general guilt over his father – and Rene. Emiko tells Laurel that no one will believe the Black Siren over her – but she's wrong. Felicity will believe Laurel….
So the overall storyline – with the exception of the good fight at the end – was very annoying this week, but the subplots and some of the moments were good. Part of me hopes that the big Conflict Earth storyline that is brewing will simply reset time again – and part of me is annoyed thinking about watching all of this that simply won't count. What did you think of the episode? Let me know your thoughts in the comments below!