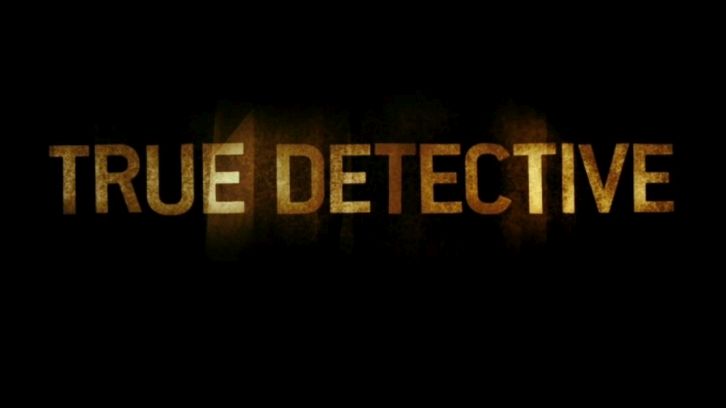 Previously on True Detective: After the brutal shootout in 1980 at Woodard's home, the police see fit to pin the Purcell children's disappearance on an innocent and recently deceased man. Ten years later, a person claiming to be Julie Purcell points the finger at "the man on TV acting like [her] father" just as the second Purcell investigation starts to pick up steam. In 2015, old man Wayne and old man Roland resolve to finish what they started in one last hurrah.

One of the best things about any season of True Detective is that the audience often knows much more than the actual characters know at any given point in time. In this season of True Detective, it is one of the most important aspects of the show as we are thrown back and forth across three different decades. We all know that Tom is most likely completely innocent in his children's disappearance, but not everyone in the show does. After last week's reveal of Julie's 1990 phone call to the police, expect to see the 1990 investigation take a major shift in focus as all signs conveniently begin to point to Tom. While all three time periods receive their due this week, the 1990 story is the focus and easily the best part of the episode. Scoot McNairy does a fantastic job of showing a truly broken man struggling with new revelations of the past as well as troubling developments in the present.
While Tom continues to wallow in his own self-pity, Wayne and Roland work to understand how Will's backpack ended up at Woodard's house. The rest of the police are comfortable in believing the 1980 in absentia conviction, but Wayne and Roland continue to struggle with multiple facts of the case and opt to retrace their steps in order to solve the case. This includes revisiting some lesser known characters that we have not visited since 1980. Eagle-eyed viewers who are fans of The Walking Dead will spot a familiar face during this part of the episode.
As is usual for True Detective, the 2015 segments of this episode center on Wayne's reflections of the events of the past, with a particular focus on 1990. Elisa pushes Wayne on the high body count involved in a case that remains unsolved after thirty-five years. Either due to his memory loss, his own role in the case (more details coming on this in episode seven) or a combination of both, Wayne is less than forthcoming in his recollection of the events. While Wayne suffers from paranoia and is repeatedly forgetful about events from his past and who he talked to five minutes prior, the elder Hays's detective skills are not completely gone. Expect to see Wayne question his son about things he would never have expected his father to pick up on.
As the season draws to a close, I am most interested in how the writers handle the conclusion of the 2015 storyline. While this episode offers no hints about how this part of the story will end, it is noteworthy that a large part of this case appears to exist in 2015 outside of the simple interviews. Perhaps Wayne's perceived paranoia is simply good investigative work?
Rating: 9.8/10
- This is easily the best episode of the season since the premiere. It spends a lot of time in 1990 and every part of it is filled with great suspense and character work. The cliffhanger ending made me skip straight to the seventh episode screener instead of going to bed as I had originally planned.

Some Extra Notes:
While I think that Carmen Ejogo has done a phenomenal job this season, her British accent definitely bleeds through in this episode in a way that I hadn't previously noticed. Did anyone else notice it sooner?
As this season approaches its finale in the eighth episode, it would appear that we will see fewer scenes in the past and more in the future where new developments occur. Which is your favorite time period?
This episode closes with a cliffhanger nearly as good (if not quite as "explosive") as the fourth episode.
Noteworthy Quotes:
"Hell of a day when a gunfight is the second most exciting thing that happens to you."
"That certainly sounds like an indictment."
"The press is making the county a hee-haw sideshow."
"I don't give a shit about medals."
"He rested on the seventh. I always thought he should have put the extra day in instead of half-assing it."
Tune in to True Detective on Sundays @ 9 pm on HBO. Be sure to come back here to SpoilerTV to let everyone else know what you thought of the episode.