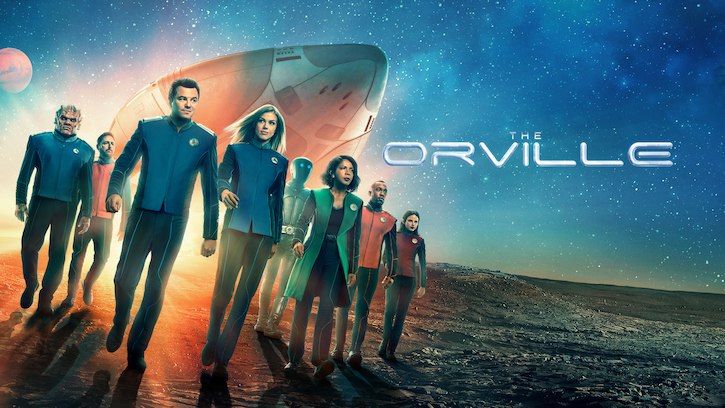 In 'Deflectors' The Orville teased we would get yet another romance episode, on Valentine's day that is, in a row. Unexpectedly, the story made a complete 180, becoming more of a character-centric murder mystery.

The seventh episode of the season was essentially a chance to get to know new security chief Talla Keyali (Jessica Szohr), as she found herself entangled in a forbidden relationship with Locar of the female prejudiced Moclan race.

The show has emphasized the difference of Moclan culture to humans , and really drove it home last week as we get to know Locar who loves women, a preference that is considered criminal among Moclans.

Szohr was excellent in this episode. I am not too sure Halston Sage as the former security chief could've handled some of the dramatic heft that Szohr had to bring in in 'Deflectors.' Keyali chastising Klyden for his prejudices was an especially powerful scene that really calls to mind issues regarding cultural differences in our own society. Szohr made me a believer in this scene, as the resentment her character expressed just felt so brutally raw and emotional.

'Deflectors' also saw the ending of Kelly and Cassius' relationship which came out of nowhere, and led to the even keeled Cassius often acting out of character to win her back. This was a bit of a drag of a story, though if it means writing off an unnecessary character from the show, then why not? The less this show focuses on the romance, the better.

Elsewhere, Bortus is given some subtle character progression in this episode as the recent debacle involving Locar has seemingly made him rethink his own prejudices as we see him loooking out into the stars as a smug Klyden comes into their quarters. Bortus developing more progressive views as the series progresses could very well turn him into quite the likeable and deepest characters on the Orville.

Overall, the dramatic storytelling in 'Deflectors' was incredibly nuanced led by a stellar performance by Jessica Szohr who gave an emotional performance as Keyali. Cassius and Kelly's breakup needed to happen, though it was a bit tough to get through save for Bruce Willis' cameo as the talking flower. The Orville continues to surprise with its thoughtful, TNG inspired storytelling while still giving viewers some good laughs sprinkled throughout. Keep it coming.