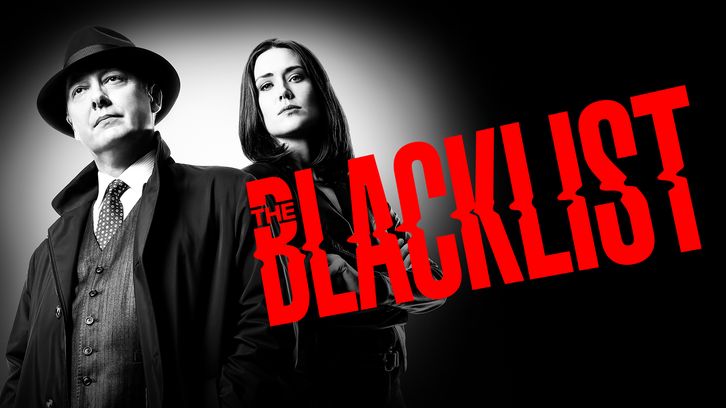 The Blacklist's stealth turn into a Law & Order spinoff in its sixth season is coming to an end, as the jury are all chosen for the trial that will decide Reddington's fate. The odds don't look good, despite Glen's intervention. Glen coming in all cocky and accidentally admitting that he was a convicted criminal was never going to be a good idea, despite Red's best attempt to play up his character for the judge. Their past experiences hit a bit too close to home, for Glen, who used Red's outburst to goad him into apologising. It's always fun when Glen shows up on the show, and the back and forth between the two will never not be entertaining.

This episode was probably not the best hour to be eating beforehand, as the Blacklister of the week used rather uncomfortable tactics in the form of weaponized insects that all felt a bit too Black Mirror, with the Taskforce being sent on another assignment by Red who was opting for a last ditch resort to save himself. I kept expecting that Glen would pull some last reveal and tell Red that all the Jury's attitudes towards Red were intentional, but apparently not. Nobody's expecting Red to actually die as a result of the trial (although it would be a very bold move if the show were to kill him off), so I was always on edge, expecting one last card for Red to pull out of the hat. It Looks like we're going to have to wait until the trial for that to happen, and potentially even later than that if things go further south. Because if the first half of the season is going to be focused on his trial, then you can bet the second half will look at who the traitor is and presumably towards the end, Red, Dembe or even a member of the Taskforce will work out that Elizabeth is responsible and news will get to Red.

The episode went out of its way to point out that Dembe is essentially Red's guardian angel. He's been around since day one looking after him, as if that wasn't clear from the monologue that he narrates to Cooper who stops by to visit him in the jail cell. Without Dembe, Red would have been left behind by now, and he's counting on him to step in. That last card that Red has is Dembe, who doesn't even know that by confiding to Liz about the secret behind Red's real identity, he's confiding to the person who put Red behind bars in the first place. To make matters worse, Dembe's conflicted as it is on telling Red's secret, and this could spice the internal drama up between the three all the more. Dembe has always been one of the most interesting characters on The Blacklist at least for me, and any episode where he gets more screentime is going to be a welcome one.

Liz was largely kept in the backseat this week at least when it comes to the ongoing narrative as Aram and Samar did much of the heavy-lifting when it comes to finding out the identity of General Shiro and attempting to track him down. As usual this season General Shiro may stand out among the pack of regular characters who we've seen so far on the show as he raises the bar when it comes to unsettling and downright creepy Blacklisters in no small part due to his method of execution and the accompanying music choice - I'll be keeping an eye out for any sign of bugs for the next few days, that's for sure. Just like Dembe, it's always fun watching more of Aram and Samar share the same screen as they've largely been pushed aside in favour of the ongoing narrative, like most of the members of the Taskforce have. but at least that Cooper is aware of the fact that they're being used to further Red's objective in getting out of jail, but he still goes along with the gameplan anyway, especially as he wants Red out too to help with the Taskforce.

Whilst not the most impactful episode of the series ever General Shiro pushed Red's date in court closer and ramped up the tension with Liz's list of potential allies in the future showdown dropping by the minute. Next up, we have a double episode in store later tonight on NBC, which suggests that something pretty exciting is in order, with Marko Jankowics and Minister D being the next names on Red's list.