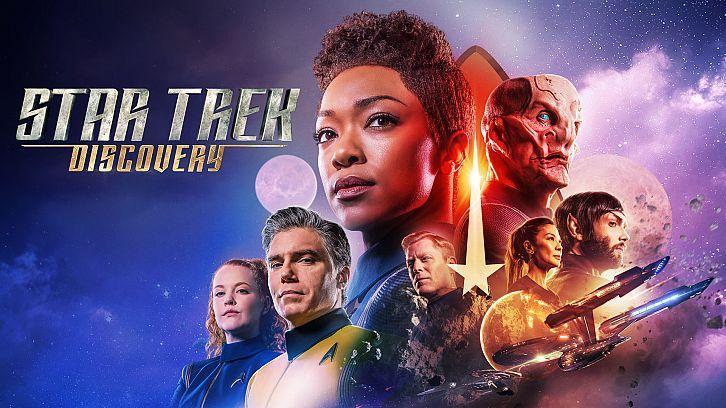 The show has been teasing the return of Hugh Culber for a while now, and his much anticipated reunion with Stamets was an emotional and welcome result of another excellent episode of Star Trek: Discovery, which has been on a roll so far just five episodes into its second season. I wasn't expecting to see much more of Section 31 this season with, not just with their spinoff series in mind, but also with the group largely being a secretive organisation known only to a few in the Trek universe, but I have no complaints with most of the Discovery crew knowing their existence, the ship has already been through so much already especially with the whole debacle in the Mirrorverse that that the existence of Section 31 is not going to mean that they're suddenly common knowledge among Starfleet. The fact that Section 31 has close ties to Discovery with both Ash Tyler and Georgiou being among their ranks.

It turns out that Spock's shuttle was a bust and the current occupant of the ship was in fact, Georgiou, with an always good Michelle Yeoh who appeared to be having lots of fun in her rolee, as usual. Even Pike doesn't know that Georgiou is not who she says she is, but in some of the more clunkier information-dropping of the episode we learnt that they knew each other in the Academy. Now that's a spinoff that I want to see - a buddy cop space movie with the original Georgiou and an even younger Pike would be another great addition to the lineup of Star Trek's series. Anson Mount isn't lacking in charisma here, and he almost feels like a more reigned in version of Kirk from the current movie franchise. The decision to create a rivalry between Pike and the Section 31 captain was an interesting one, and no doubt Section 31 having communication badges already will annoy some members of the Star Trek fanbase. But at this point I've just accepted that there is no pleasing any fan of this franchise, but have always been happy to sit back and let Discovery do its own, wonderful thing. Much like Section 31 has a reputation for doing anything it can just because, this show can do whatever it can as well, continuity be damned.

The threat to the Mycelial Network did turn out to be Hugh Culber after all, protecting himself rather than outwardly trying to do harm. But what came before the reunion did lead to a tense, emotional hour that got the best out of the relationship between both Tilly and May, allowing for an excellent shared performance by both Mary Wiseman and Bahia Watson. Their relationship has been one of the most interesting ones of this season of Star Trek: Discovery and I really hope that this isn't the last we see of May as her addition to the series has been a welcome one. I can hold out hope that much like Culber coming back, anything is possible. But this storyline aside it was just so refreshing to have Culber back with the way his storyline ended in Season 1 being one of the more disappointing moments of an otherwise terrific season.

Burnham took a back seat for most of this episode but the tension between her and Georgiou whenever they were on screen together was clear from the word go, with Burnham refusing to lower her weapons until ordered to when she arrived on the Discovery. But Georgiou at least isn't completely heartless, and is able to convince her superior under the threat of blackmail to buy more time for Discovery to escape from being destroyed by the Mycelial Network. The Spock plot is still the most uninteresting part of the show, but the good news is that this is still only episode five so there's plenty of time for it to develop into something that's actually interesting.

Something that's much more interesting is the possibility of what might happen during the inevitable Culber - Tyler meeting, given how Tyler was responsible for Culber's death in the first place. And will there be any consequences that come as a result of his resurrection? I can only hope that isn't the case. Regardless of what happens next, Culber is now back, and that can only be a good thing. Better late than never, after all.