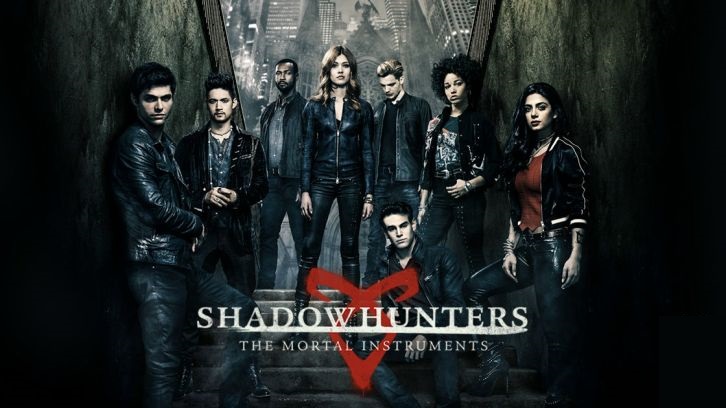 Previously on Shadowhunters, we had a final showdown with the Owl in which Alec was shot with an arrow, Magnus lost his magic, Jonathan was brought back to life and Simon seemingly destroyed Lilith's apartment with Lilith, Jonathan and Clary inside. Whew.

And so we're finally back, after an incredibly long hiatus of nine months (it's the longest hiatus in the show's history and I'm personally not sure how we managed to survive it) and the biggest question that begs to be answered by the writers - 'Is Clary really dead?' Well, the characters definitely think that she is and Clary is not far from their thoughts as the episode employs the use of flashbacks as multiple characters mourn the loss of their friend/love. Not everyone gets their moment of mourning though, which is a little bit strange but was probably due to time constraints.


With Clary gone, it's business as usual for Alec and Izzy who maintain their professionalism when it comes to their Shadowhunter duties. The same however cannot be said for Jace, who is haunted by memories of the Owl and by the loss of Clary. In fact Alec and Izzy are the only two characters who seem to be mostly dealing with the aftermaths of the midseason finale, as Magnus is struggling to come to terms with having to be without his magic for the first time in hundreds of years. Things that once were second nature to him are no longer things he's able to do, which could be anything from mundane tasks to protecting those he loves.
Elsewhere, there isn't nearly enough Luke in this episode, but everybody's favourite dad is unwilling to give up on Clary and is convinced that she's somehow still alive. So convinced that his theories, though incredibly thought out, seem to be a little bit overboard for one certain character. Whilst screentime is split somewhat evenly between the main characters, Maia is also somewhat slighted with the number of scenes she gets. She is back in town though, and wanting to help Simon in whatever way she can in both grieving Clary and getting rid of the Mark of Cain. Despite her best intentions though, things may not be all hunky dory with Simon and Maia.
Prepare yourself for flashbacks of multiple characters uncovering new information, magic, action and personal drama. Even with a sense of loss permeating throughout the episode, some characters still have something to gain and they may find these gains in some interesting ways. Shadowhunters returns February 25th on Freeform.
And with that I'm going to leave you with a few teasers to tide you over until the episode:
- Not all the guest stars for the episode will be credited at the start, so keep an eye out for some possible surprises.
-
"Not a minute goes by that I don't think about her."
- Someone says a line that had both Alec and myself raising our eyebrows.
- An interesting (yet possibly upsetting) storyline seems to being set into motion that could lead to explosive consequences later in the season.
- The time jump between 3x10 and 3x11 is three days.
-
"I'm always here for you."