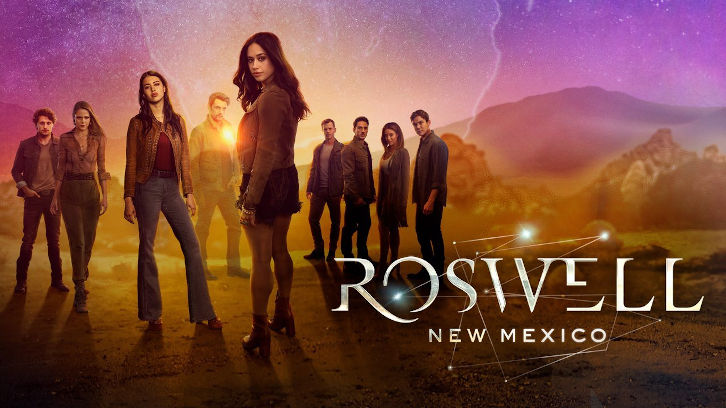 Roswell, New Mexico will finally answer some questions you may have in 'Smells Like Teen Spirit' and it is by far the most intense episode of this young series.

The World at Their Feet

The episode is very well crafted in telling the story of what we as viewers have only heard about from the characters. Events that have been alluded to such as Kyle's admitted homophobic behavior towards Alex are shown and it is heartbreaking to watch. These flashbacks also made me even more grateful that this is not a show set in the angsty years of high school because some of them were just not likable.
Having said that, it is interesting to see the broody Max we know now as an awkward 17-year-old with plans and dreams that were far beyond the deserts of New Mexico. The same goes for Michael, who up until now has been seen as a guy who couldn't be bothered to leave
Roswell
. We get to see Michael in a new light and experience a journey of his that has nothing to do with the alien life he hides. Finally, to Isobel, who is the center of this episode. The show peels back the bond these three share and it is very deep because it had to be given who they are. Whats more, we see Max, Isobel and Michael at two different ages during the flashbacks. In one flashback where our three aliens are played by younger actors, there is an event that is shocking and is a catalyst for how Isobel is going forward which also deeply affects Micheal and Max.
Sisters
The show finally gives us substantial backstory on the bond that Liz and Rosa had and it might break your heart to watch them knowing that in the present, Rosa is not there. We also see what has been talked about in regards to Rosa having a substance abuse problem, and how their mom plays a big role in that, even if we have yet to see her in the flesh. On the 'normal teenager' front, Liz and Kyle in the past are just not a good match but it makes you appreciate that Kyle has admitted that his behavior as a 17-year-old was not okay and he has grown as a person.
So what about Max and Liz? Well they do have their moments together this episode and it is bittersweet knowing where they currently are in their relationship or lack thereof. They share one sweet and perfect day together that could have led to something beautiful and epic. But we already know that it was derailed by events outside of their control. Can they get back to that place? Well..... it will be interesting to see where they go in the present after this episode.
That is about all I can tease for now. Are you excited to finally peak into these character's lives before Rosa's death?What are you hoping is answered? Let me know!